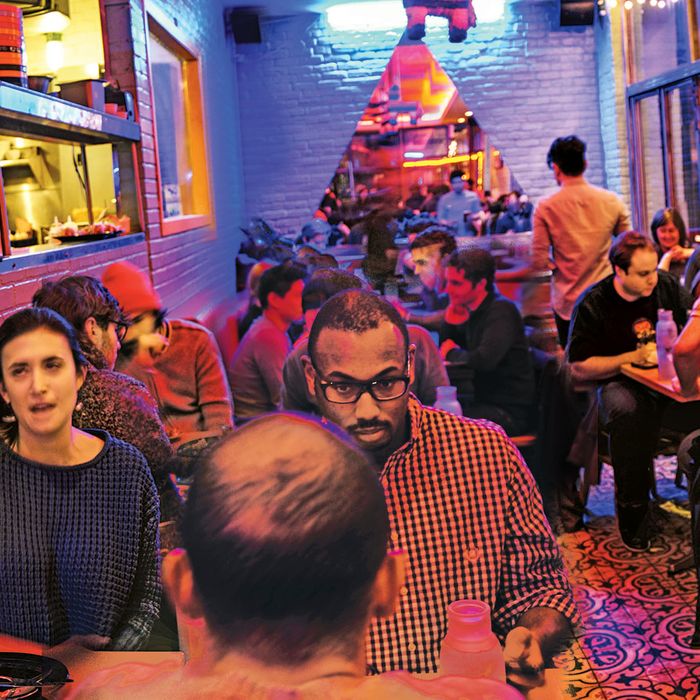 Beats $1 pizza.
Photo: Sarah Silberg/New York Magazine
What's exciting about Mission Cantina is that it continues to evolve: It started as a Mexican restaurant, launched an impressive burrito operation, and then started serving Vietnamese food.
Danny Bowien's latest announcement, via Twitter, is the launch of $1 tacos (lamb and fish), available from 5 to 6 p.m. tonight. It's unclear whether this will be a recurring thing (hopefully!), but Bowien also tweeted "new things happening" with a delicious-looking photograph of chilaquiles.