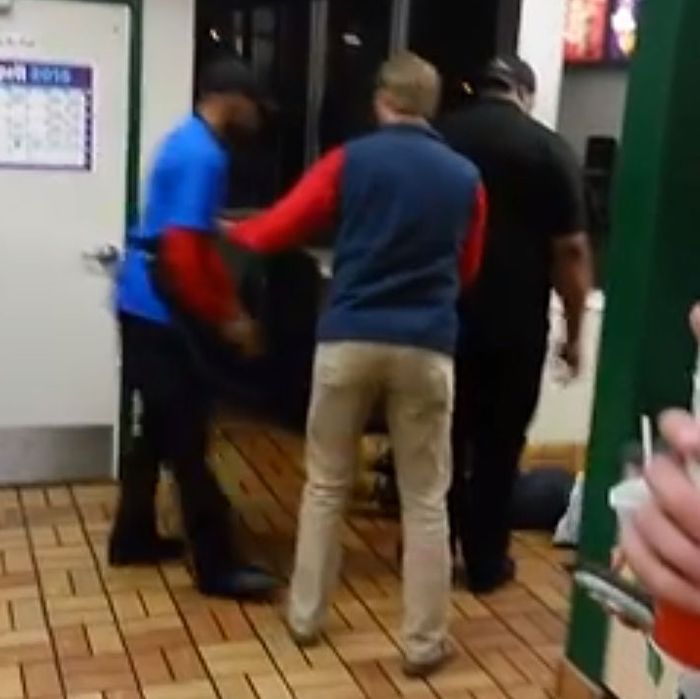 Typical viral videos shot in fast-food chains star wrongheaded customers upending tables because they missed the breakfast cutoff or guzzling soft-serve straight from the machine while topless — but it's rarer to see how these situations are resolved by the workers whose job it is to deal with them.
Well, here's how one McDonald's employee in East Lansing, Michigan, dealt with a customer who reportedly spit on the counter and then hurled a "Caution: Wet Floor" sign at employees:
Police say the cold-cocked customer will be fine, but the employee could get charged with assault. McDonald's is rolling out all kinds of new menu items these days, but a McKnuckle sandwich is definitely not one of them.