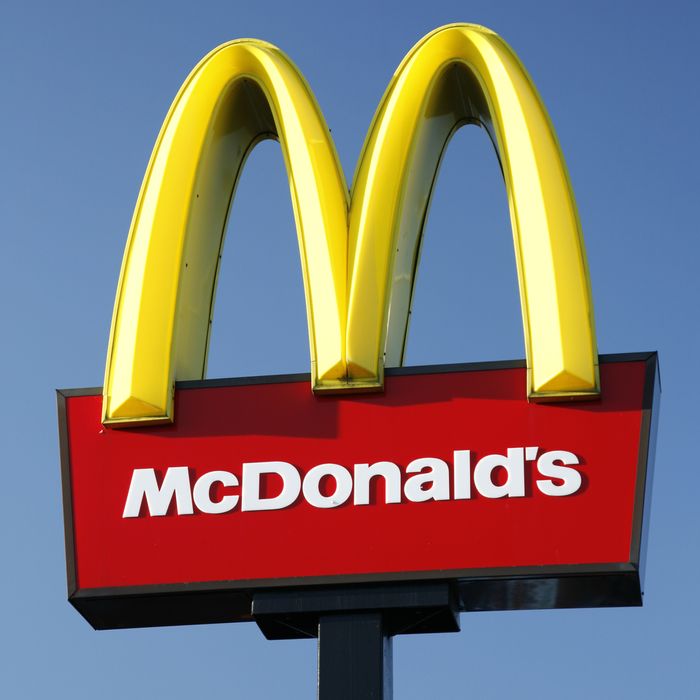 It looks like McDonald's is facing yet another PR nightmare: The company has announced that it will raise its hourly pay by over 10 percent — at least $1 more per hour — which sounds like a step in the right direction. After all, fast-food workers have protested the company over its low wages for quite some time.
The major problem isn't that the increase is small ($9.01 to $9.90). It's that the change won't affect staffers at franchisees, because McDonald's does not govern their payment plans — a controversial separation of powers. Out of over 14,000 McDonald's locations in America, 90 percent are franchisees.
The change, which also includes paid vacation time, will only apply to company-owned restaurants (and 90,000 employees). According to one reporter, this means that the improvements won't affect 90 percent of McDonald's locations. Expect additional protests, because this wage battle is far from over.
[WSJ]