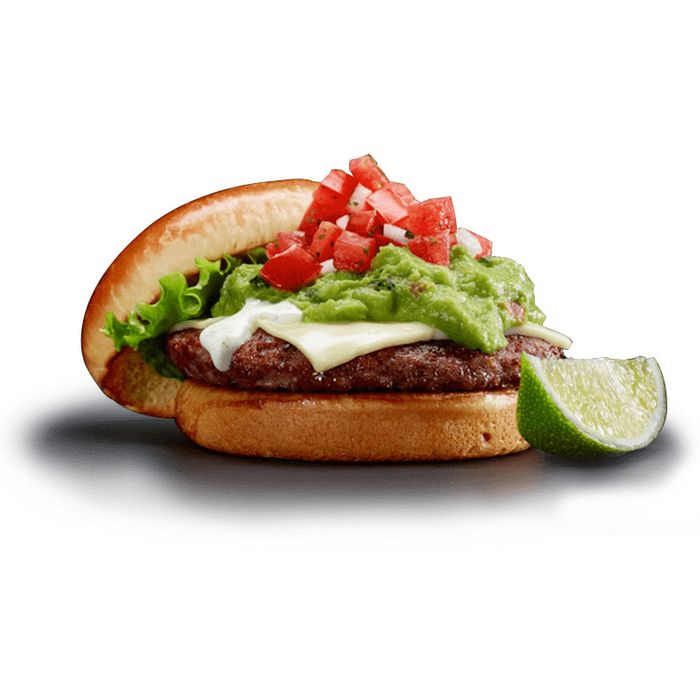 This doesn't really seem better than a Big Mac.
Photo: McDonalds
McDonald's has apparently decided to tweak its Create Your Taste menu so that it features way less "creation." The heavily touted system itself hasn't even been rolled out in an official capacity, but the move comes at a time when franchisees are in near-revolt, mostly over Create Your Taste.
Reuters reports this new lite version, called "TasteCrafted," is being tested right now in Southern California, Portland, and Atlanta; it offers a pared-down, more economical alternative to the hulking kiosks franchisees are balking at because they reportedly cost $125,000 each and foist sandwich colossuses upon staff that take up to seven minutes to make (and it can easily be manipulated to turn out two-foot-tall burgers).
Because it is the year 2015, the new TasteCrafted has a definite Chipotle-fied feel about it. Options include beef or chicken in one of four new "chef-inspired" flavors (deluxe, bacon clubhouse, pico guacamole, or hot jalapeño) on one of three different buns — sesame seed, a Shake Shack–like potato roll, or — gah, not again — an "artisan" roll.
[Reuters]