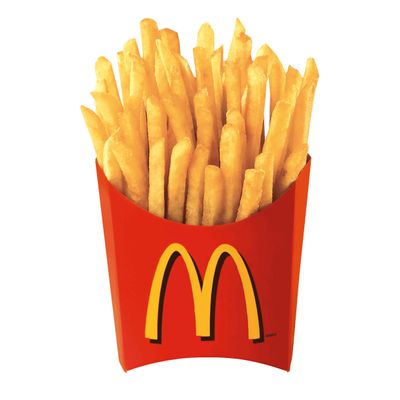 Oy vey.
Photo: Courtesy of McDonalds
April's the perfect month for spring cleaning — just ask McDonald's. Company executives have announced that they are shuttering about 700 of their stores. The closures began this quarter, when the chain shut down 220 "underperforming" locations in the U.S. and China (purportedly a major growth market for the Golden Arches), plus 130 more in Japan, where last year's expired-meat scandal hit the company especially hard. In addition, another 350 stores across the globe "not contributing to our profitability" are also goners.
The earnings report says the first three months of 2015 posted $5.9 billion in sales — 11 percent less than a year ago. Net income also dropped 33 percent from last year, and as a heads-up, it adds that sales will be in the red again for April.
Strategically, McDonald's paired this new with some other information: It's pledging to get rid of any suppliers that contribute to deforestation. Meanwhile, executives will stay busy finalizing their big turnaround plan — one that may or may not rely on random ideas by SXSW attendees — that's due in just ten days.
[NRN]