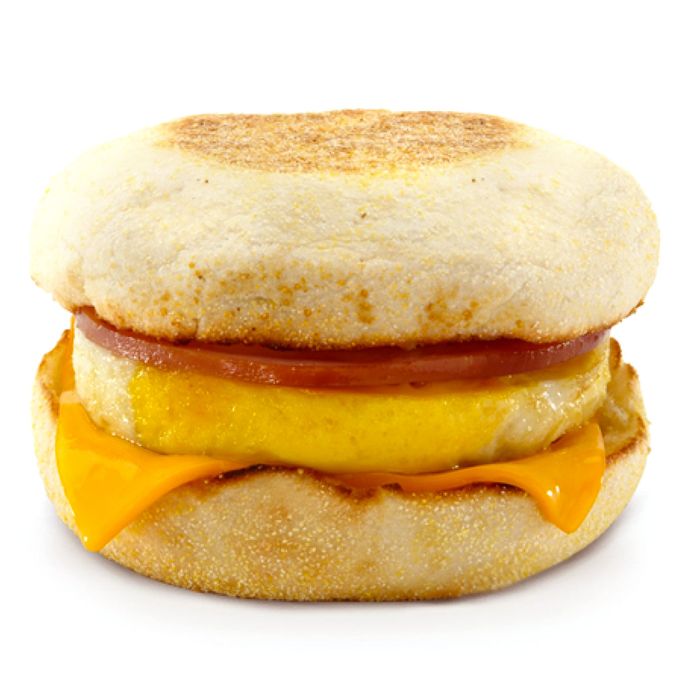 One of the lucky ones.
Photo: McDonalds
The decision to roll out all-day breakfast promised to be McDonald's big bright spot in a bad, bad 2015. But now, word's gotten out about what's on the menu — and when the chain said "some" of its breakfast sandwiches would be available, it meant "one" in three varieties.
Unless you're interested in a McMuffin or pancakes, you probably won't be having breakfast after 10:30 a.m. under the Golden Arches. Out of about two dozen items available at most locations, three McMuffins made the cut (egg, sausage, and sausage with egg), along with the Sausage Burrito, Hotcakes, and Hotcakes and Sausage. There are also hash browns, Fruit & Maple Oatmeal, and the Fruit 'N Yogurt Parfait, three items that require none of the highly coveted grill space.
There you have it: No biscuits around the clock, no McGriddles, and no stopping by for a late-afternoon cinnamon Bundt cake. As BurgerBusiness points out, the list overlaps almost exactly with what's already on the "McDonald's After Midnight" menu, making its breakfast for dinner a lot less of a BFD than advertised.