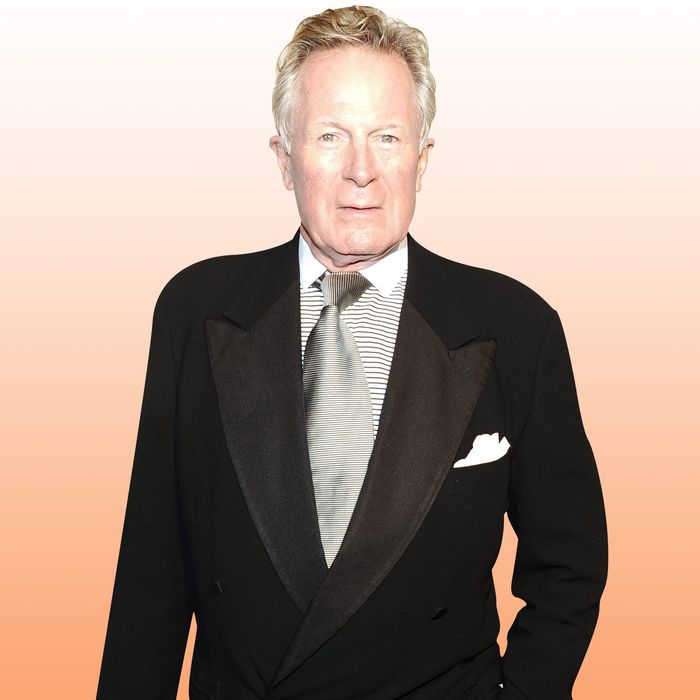 Back to retirement.
Photo: Patrick McMullan
That was quick: 72-year-old Jeremiah Tower only took over at the latest iteration of Tavern on the Green in November, but he's already left the troubled restaurant. He tweeted the news today, writing that he and his team have "accomplished what we set out to do." So what is that, exactly? Let's take a look:
November 3, 2014: Via a press release, Tavern on the Green announces, somewhat surprisingly, that Tower — an icon in the industry — will take over the restaurant as executive chef. Apparently, he approached Tavern operators Jim Caiola and David Salama about the gig "out of the blue."
Mid-December, 2014: His lunch menu debuts, and his dinner menu launches in early 2015. They include dishes like hard-boiled duck eggs and a Caesar salad.
January 30, 2015: Michael Kaminer of the New York Daily News awards the restaurant three stars, but his review is lukewarm. "Tavern's food won't transport you, but it's not meant to," he writes.
February 25, 2015: SF Chronicle critic Michael Bauer writes an informal review. And, hey, he doesn't totally hate it, calling the lobster-and-celery-root salad "pleasantly retro," but the desserts "boring."
February 26, 2015: New York Post critic Steve Cuozzo publishes a story called, "Why I'll Never Eat at Tavern on the Green Again."
March 3, 2015: Pete Wells writes up his return visit. He witnesses a server drop a stack of toast and whisper "shit," a word Wells says "succinctly summed up my feelings as I realized, once again, that this movie was not going to end the way I had hoped."
April 22, 2015: Tower tweets that he's leaving the restaurant.
- a publicly acclaimed huge improvement in dining at the restaurant. A great start: now Tavern has a foundation to build on.— Jeremiah Tower (@jeremiahtower) April 22, 2015

At this point, the operators might be better off turning the restaurant into a Ghostbusters museum.