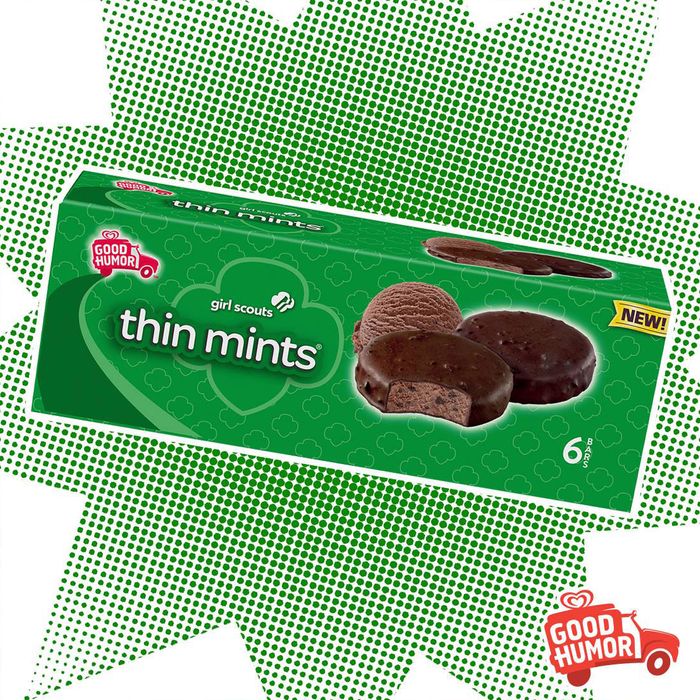 Not so "thin," but that's a good thing.
Girl Scout Cookie season is almost over, which, unless you're content eating knockoff Tagalongs and Coconut Dreams, marks the start of hoarding season. Luckily, Good Humor has created a Girl Scout–sanctioned ice-cream version to carry you through the summer months. People have long been freezing Thin Mints, of course, but these new bars go one step further: There's creamy chocolate-mint ice cream inside a dark-chocolate shell.
Today sampled the dessert last month and called it "perfection," and now it will finally be available in stores nationwide. It's only a matter of time before an enterprising Girl Scout commandeers her neighborhood Mister Softee and sells a bazillion boxes.