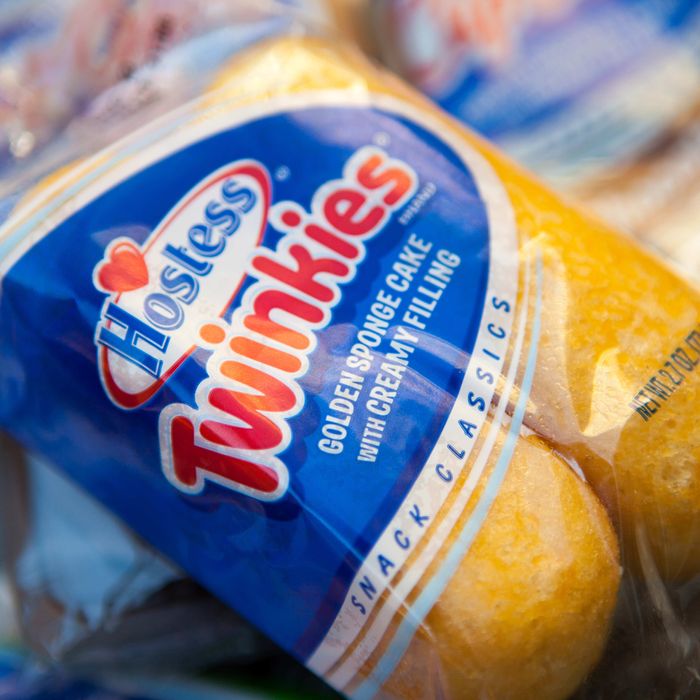 Up for grabs.
Photo: Daren Fentiman/Zumapress/Corbis
Just a few years ago, Hostess filed for Chapter 11 bankruptcy, and then the challenge of resurrecting Twinkies proved to be a messy misadventure. (To make matters worse, nobody even wants boxed confections anymore.) Despite all this, Hostess's owners think they can flip the company for a comically high amount of money.
Insiders tell the New York Post that Apollo Global Management and C. Dean Metropoulos are shopping Hostess around for $2 billion — roughly ten times what they paid. To make matters worse: The company's relations with unions have soured; it has 1,000 employees at five factories, compared to 9,000 employees at 14 plants before; and the owners tweaked the Twinkie recipe so that cakes could sit in factories even longer before going stale — a necessary move because they fired so many delivery drivers.
Of course the owners are telling potential buyers it's actually the perfect time to acquire the snack-maker, since there's still "room to grow."
[NYP]