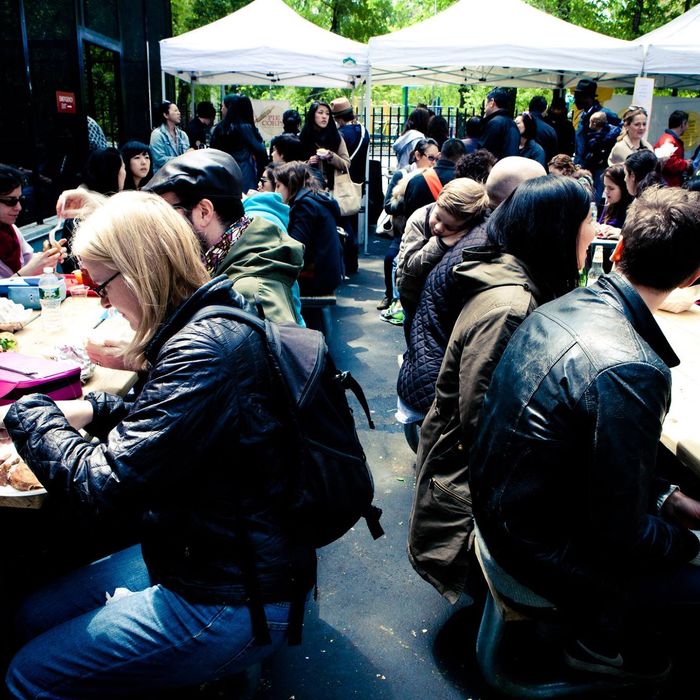 It'd better be warm outside by then.
Photo: Courtesy of Hester Street Fair
The Lower East Side's Hester Street Fair — a seasonal extravaganza of food and shopping vendors — starts up again on April 25. This year, the festival will only operate on Saturdays, and it'll run all the way through October 31. For Grub, the food is the highlight, of course: These year's offerings include Malaysian desserts made by Tasty Theater, Field & Clover's buttermilk biscuits, Taiwanese street food from Kaya NYC, Egyptian bread from Baladi, and a darling vendor called Mom & Popsicles that's run by a Brooklyn mother and her son. Fingers crossed that it's shorts weather come April 25.