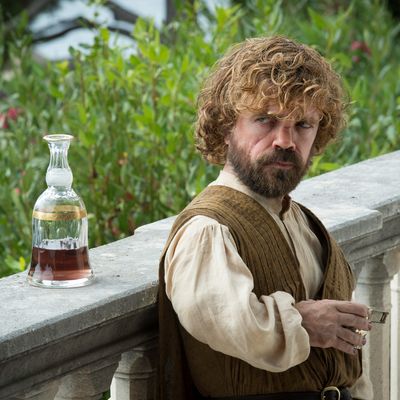 Do you enjoy watching Game of Thrones? Do you like drinking? Do you like doing the two activities simultaneously, in the company of friends and some like-minded strangers? Well, don't go to the bar Videology in Williamsburg, because HBO sent a cease-and-desist letter to the bar owners asking them to shut down their weekly viewing parties.
The reason, of course, is that HBO is a pay-TV service, and free public viewings potentially cut into the number of people who will pay for a subscription to get their GoT fix — though it's difficult to believe that a once-a-week viewing party at an independent bar is really stopping that many people from downloading the HBO Now streaming app or just using their friend's HBO Go login.
Even still, it sounds like the bar's owners' hands are tied. "They said that it's not allowed to be shown in a public setting," Videology co-owner James Leet tells the Voice. So, on the one hand, that's a bummer. On the other, it takes about six seconds on Google to find another bar that's hosting something similar.