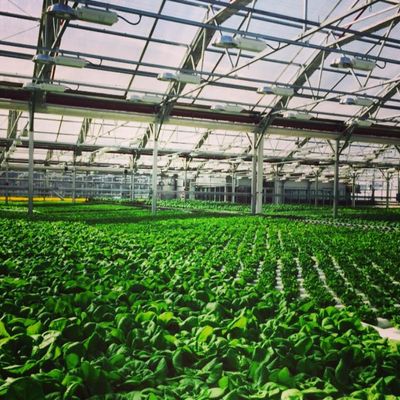 Another Gotham Greens project.
Photo: Gotham Greens
Here's something cool: Gotham Greens — a Brooklyn-based company that builds and operates commercial-scale greenhouse facilities in urban areas — is constructing a 60,000-square-foot greenhouse in Jamaica. The project will yield over 500 tons of fresh vegetables annually, and will create 40 permanent jobs for Queens residents.
Gotham Greens also operates smaller rooftop greenhouses in Greenpoint (15,000 square feet) and atop the Whole Foods in Gowanus (20,000 square feet), but this one — set to launch later this year — is by far the largest. More local produce for all!
[DNAinfo]