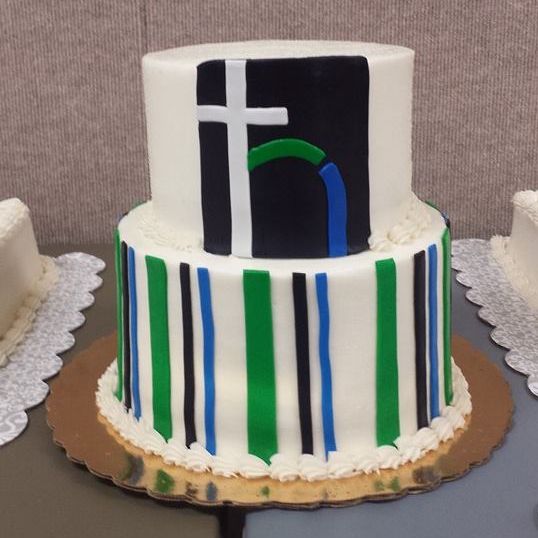 One of Sweet Cakes by Melissa's dazzling creations.
On Friday, an Oregon judge ruled that the owners of Sweet Cakes by Melissa — basically the Memories Pizza of desserts — owed $135,000 in emotional damages to the lesbian couple to whom they refused to sell a wedding cake.
Outraged, the Klein family (who own Sweet Cakes) voiced their frustration on Facebook, directing followers to a GoFundMe campaign raising $135,000 to cover their legal funds. Their Christian followers started donating, and for a brief moment, it looked like Sweet Cakes was headed for a financial bonanza, just like Memories.
But right after the page cruised past $109,000, GoFundMe yanked it down. In a statement to the Washington Times, the site explained it had received complaints, investigated the page, and decided "Support Sweet Cakes by Melissa" broke GoFundMe's rules against raising money "in defense of formal charges of heinous crimes, including violent, hateful, or sexual acts."
The Kleins updated their supporters on Facebook, ranting about how unfair it was for GoFundMe to exclude them, and possibly missing all the irony:
Evidently Go fund me has shut down our Go fund me page and will not let us raise any money. Satan's really at work but I know our God has a plan and wins in the end!
The Kleins shouldn't complain too much, as GoFundMe has promised to give them the $109,000 raised so far. But they still could get totally screwed: The state has the power to adjust the final amount of damages that the Kleins owe the couple.