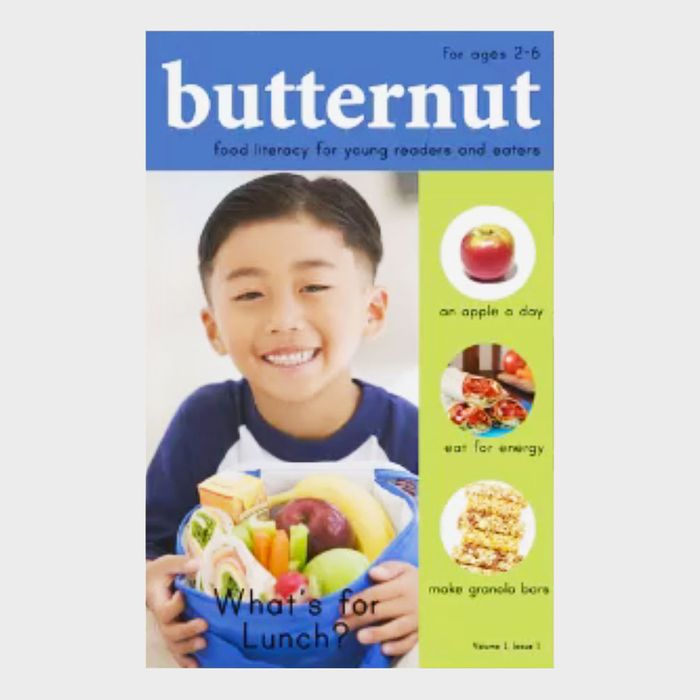 Kids have been waiting their whole gluten-free lives for this: Butternut, a glossy "food literacy magazine" for children ages 2 to 6, just launched. It's the brainchild of a former teacher, Jill Colella, and her idea is apparently meant to fill a toddler-magazine void: "Which would you rather have: a rich fund of knowledge about where food comes from and how to cook and eat it or trivia about dinosaurs?"
Even some of the mommy blogs have reacted with suspicion, but Colella argues that Butternut is not "Saveur for babies" — and that readers apparently won't see Fisher-Price ads for farmhouse-dinner play sets. The magazine will be ad-free, she says, and serve as a forum to synthesize and explore all the conflicting special dietary messages kids receive at a young age.
That said, the prototype issue includes a tear-out game of Memory with eight fairly obscure cultivars of squash (do you know your delicata from your hubbard?), so hipster parents shouldn't let her promises scare them away too much.