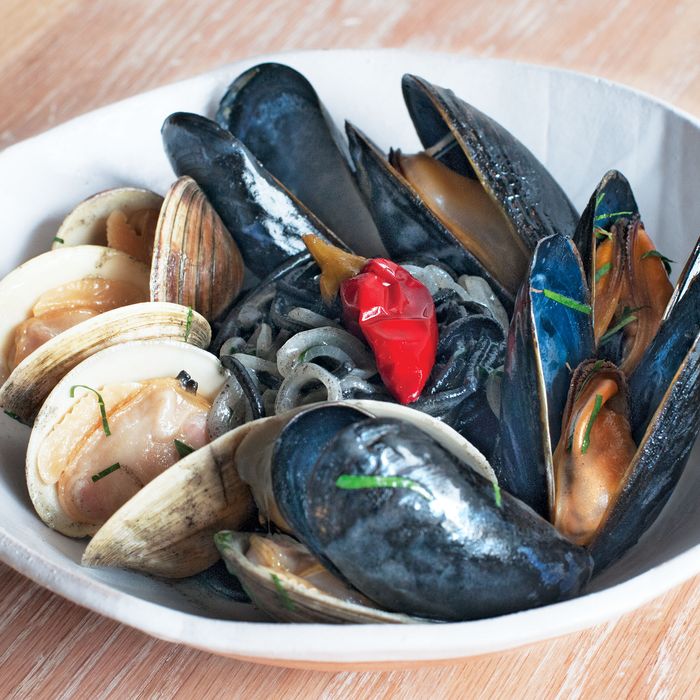 Squid-ink chitarra with clams, mussels, and Calabrian chile.
Photo: Kathryn Palmier/New York Magazine
The news that a chef in Bushwick is sourcing local, seasonal, and sustainable ingredients for his New Brooklyn, Italian-leaning menu may come as a shock to no one. But Kevin Adey, who along with his wife Debbie is opening Faro next week on May 6 in a warehouse space once used to store works of art for MoMA, doesn't stop there. The former Northeast Kingdom chef only purchases meat and fish from farmers and fishermen with whom he is on a first-name basis. He honors the animals he serves by using every bit of them in his cooking. He even mills the organic flour for his housemade bread and pastas like green-garlic lumache with fiddlehead ferns and favas.
Although Adey didn't personally forge the metal for the cutlery, or build the open kitchen's wood-burning oven or the furniture that fills the rustic, 50-seat dining room, you get the impression he would have liked to had he had the time. As for front-of-the-house duties, that's Debbie's domain. Take a look at some of the dishes.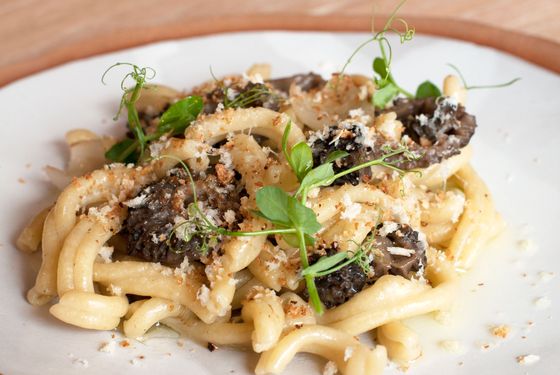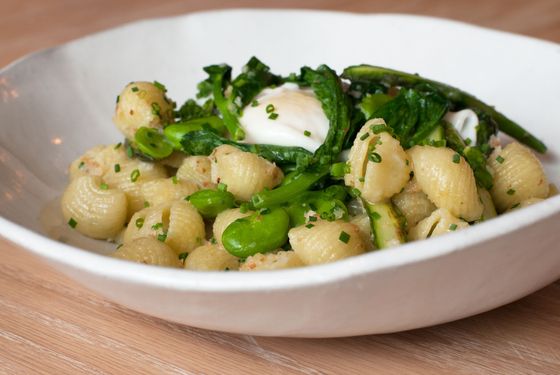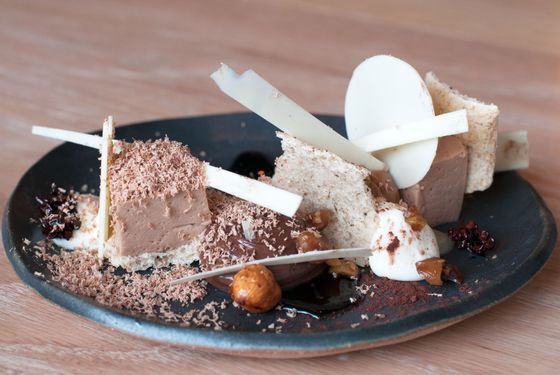 Faro, 436 Jefferson St, nr. St. Nicholas Ave., Bushwick; 718-381-8201
*This article appears in the May 4, 2015 issue of New York Magazine.