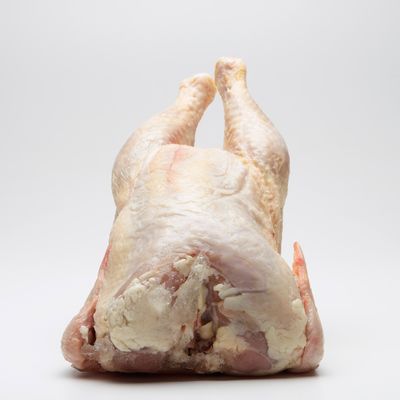 Time to start cooking in one of those Bubble Boy suits.
Photo: Dave Robertson/? Red Rocket Stock / Radius Images
Here's some fun news: America is now home to a strain of shigellosis that overpowers doctor-prescribed Cipro. According to a report published yesterday in the journal Morbidity and Mortality Weekly Report, the CDC has seen 243 people in 32 states get sick in the past year from a multidrug-resistant strain of Shigella.
Shigellosis is the highly contagious illness caused by bacteria, and people usually get it from food assembled by hand — salads, raw vegetables, dairy products, and meat. The report's lead epidemiologist tells NPR that if this drug-resistant strain really catches on, doctors will have little choice but to resort to IV drugs. The best defense is a good hygienic offense: Doctors are encouraged not to immediately prescribe antibiotics.
[NPR]