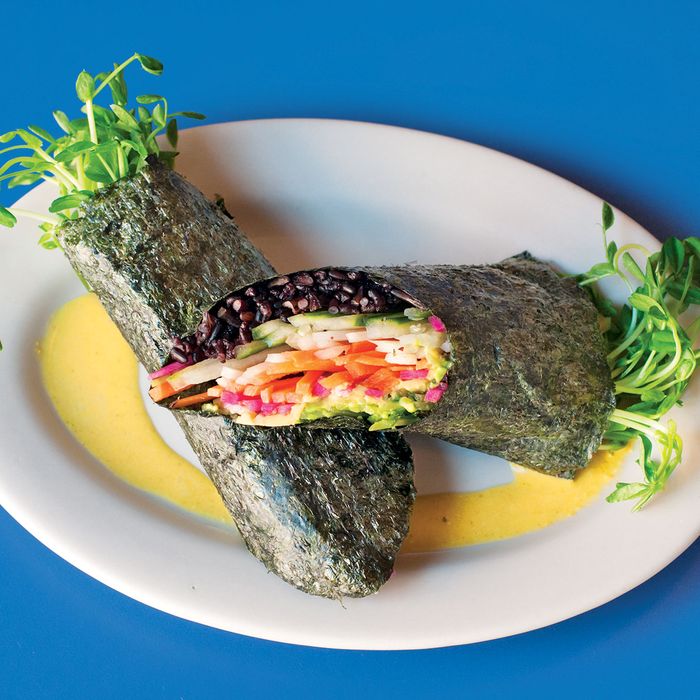 Rainbow nori wrap, crunchy vegetables, black rice, avocado, pea shoots, ginger turmeric tahini.
Photo: Kathryn Palmieri/New York Magazine
Dimes' ambitions were always bigger than its 18-seat East Chinatown premises: part healthy (but not "health food") restaurant, part New Age-y boutique, part hipster hangout, part brunch destination. Its move this month to a larger space nearby gains owners Alissa Wagner and Sabrina De Sousa not only additional seating but also a real gas-fired kitchen and full liquor license (wheatgrass margarita, anyone?). New menu additions include pitaya bowls (the dragonfruit alternative to açai), matcha sesame sweet buns, and nori wraps, plus bar steaks and whole fish for dinner. Later this spring, after a quick renovation, the original location will be reborn as Dimes Superette, a mini-market selling grab-and-go salads, sandwiches, grain bowls, and fresh produce.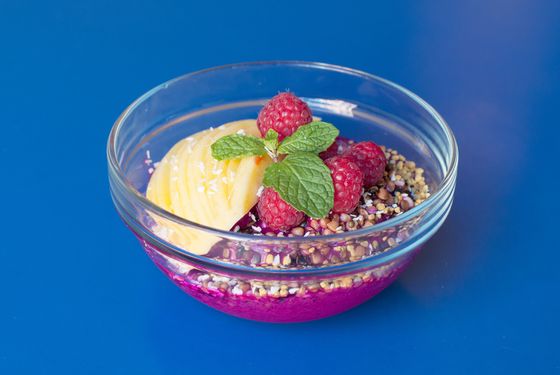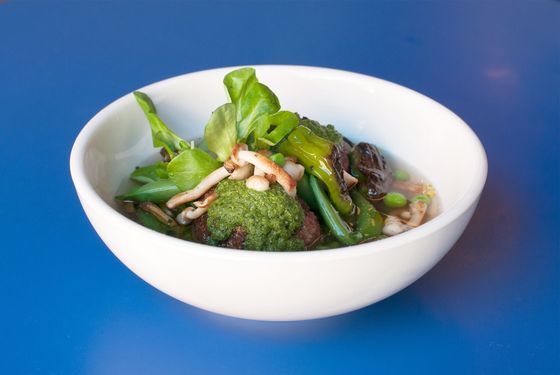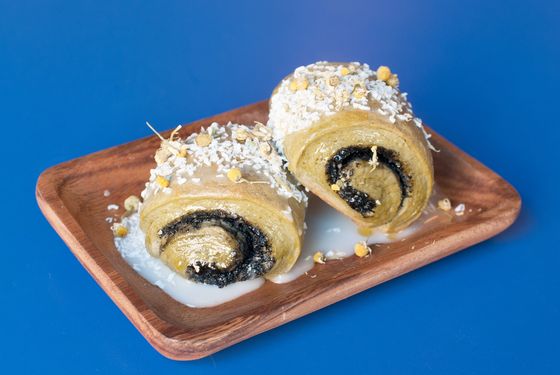 Dimes, 49 Canal St., nr. Orchard St. 212-925-1300
*This article appears in the April 6, 2015 issue of New York Magazine.