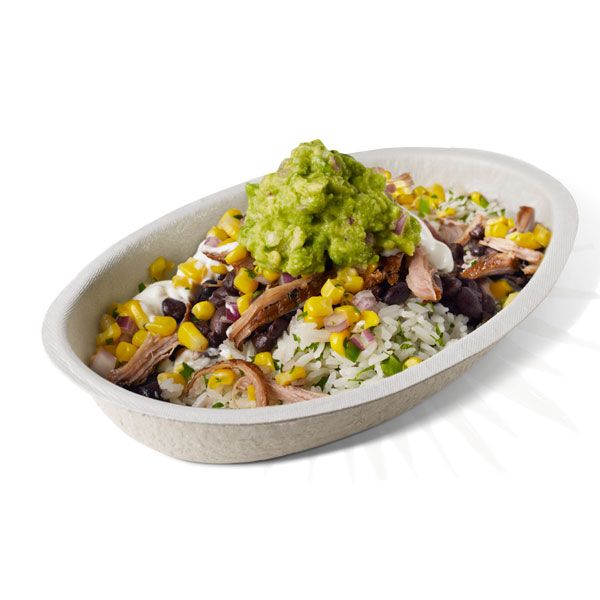 Back at full supply in October, hopefully.
Photo: Chipotle
Pining for carnitas? Chipotle has some good news and some bad news for you. First, the good: Whereas the fear before was that pork probably wouldn't return "anytime soon," the chain says it's finally found a new supplier, and last night CEO Steve Ells gave investors a pretty concrete return date.
The bad: That date isn't anytime soon. The company hopes to have it back on the menu by October. Spokesman Chris Arnold clarified that they imagine carnitas will be "in a significant number of restaurants in the third quarter," and "in all of our restaurants in the fourth quarter."
Chipotle execs admit the shortage is hurting the company. For the first time, the chain made a billion dollars between January and March, but the carnitas crisis, plus the cold winter and rising beef costs, has cut 1 to 2 percent off of store sales, the company estimates. Pork eaters "appear to be visiting less often, or not at all," CFO Jack Hartung said — and possibly because they're a little confused. The company's now realizing its decision to rotate pork supplies around so no part of the country runs out for too long has created a guessing game for everyone. That strategy will stop this month, but instead regions with the highest carnitas sales will just get everybody else's pork until the supply problem is fixed.
Oh, and one other bit of bad news: Chipotle apparently "undershot" when estimating the inflation of beef prices — and this out-of-whack jump is one thing they can fix right away. So, in all likelihood, get ready for the price of steak and barbacoa to climb 4 to 6 percent as well.