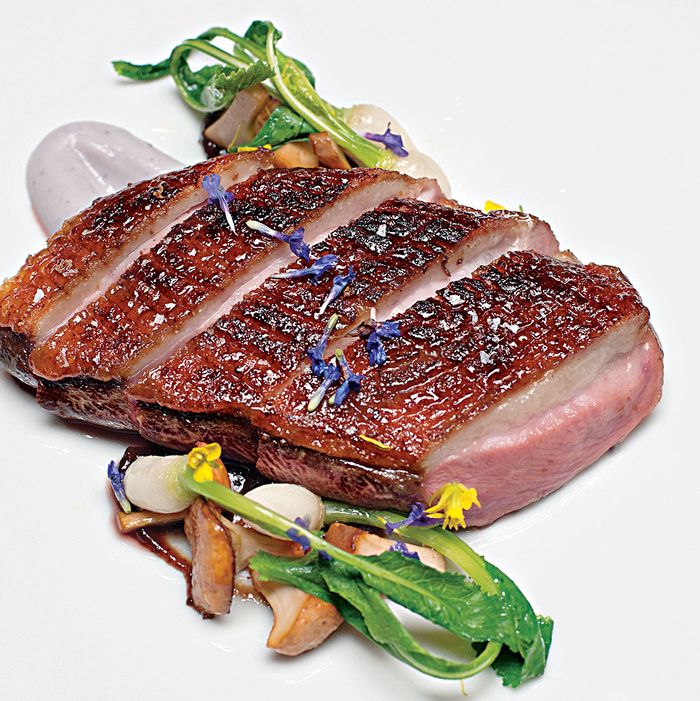 Duck breast, baby turnip, lavender, Agen prune.
Photo: Kathryn Palmieri/New York Magazine
It might seem odd that a 250-year-old French crystal company would morph into a luxury-hotel brand. But that's what happened when Starwood Capital Group acquired Baccarat, the venerable producer of stemware, vases, and chandeliers, many of which are displayed throughout the public spaces of midtown's new Baccarat Hotel & Residences and its modern French restaurant, Chevalier, slated to open in mid-April. Charles Masson has brought his front-of-house finesse and flower-arranging flair from La Grenouille, and chef Shea Gallante (of Ciano and Cru) reinterprets classics like bouillabaisse and roasted duckling. The charcuterie is made in-house, and so are the breads and sweets: In addition to an old-school chocolate soufflé, pastry chef David Carmichael undertakes crusty baguettes, everything bagels, and the orange-scented, olive-oil-enriched Provençal pastry called gibassier — the last two served upstairs in the Grand Salon for breakfast.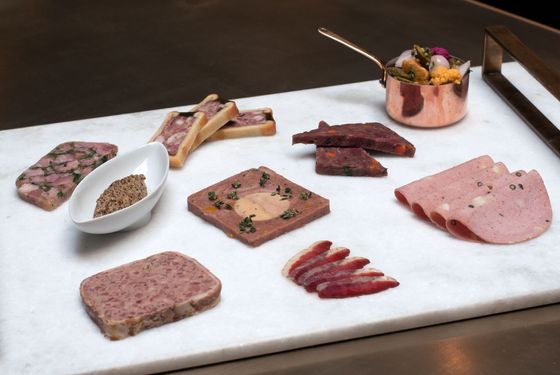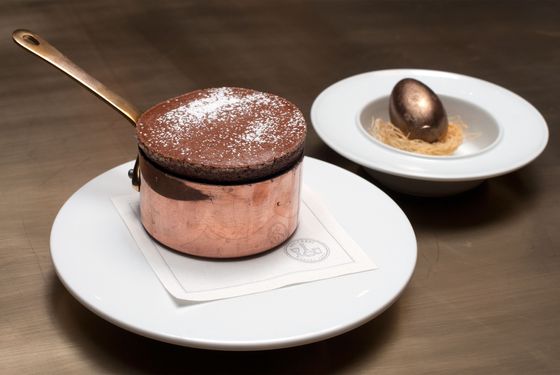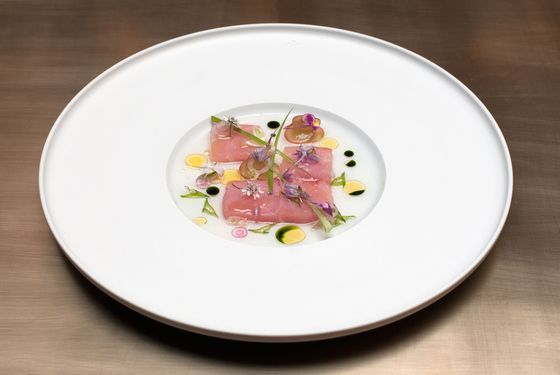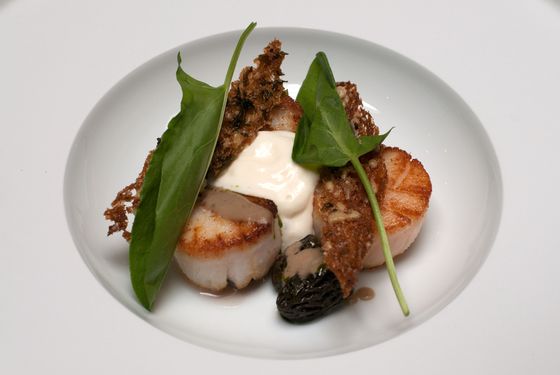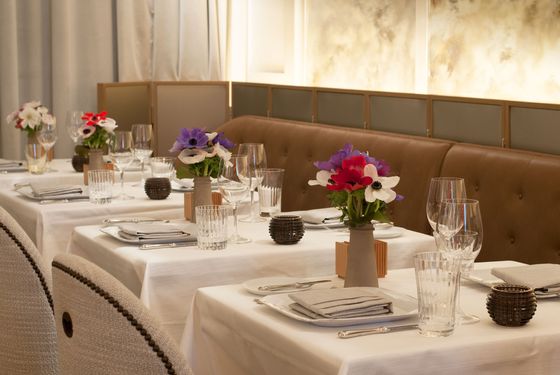 Starter Menu [PDF]
Main Menu [PDF]
Cocktail Menu [PDF]
Chevalier, 20 W. 53rd St., nr. Fifth Ave. 212-790-8869
*This article appears in the April 6, 2015 issue of New York Magazine.