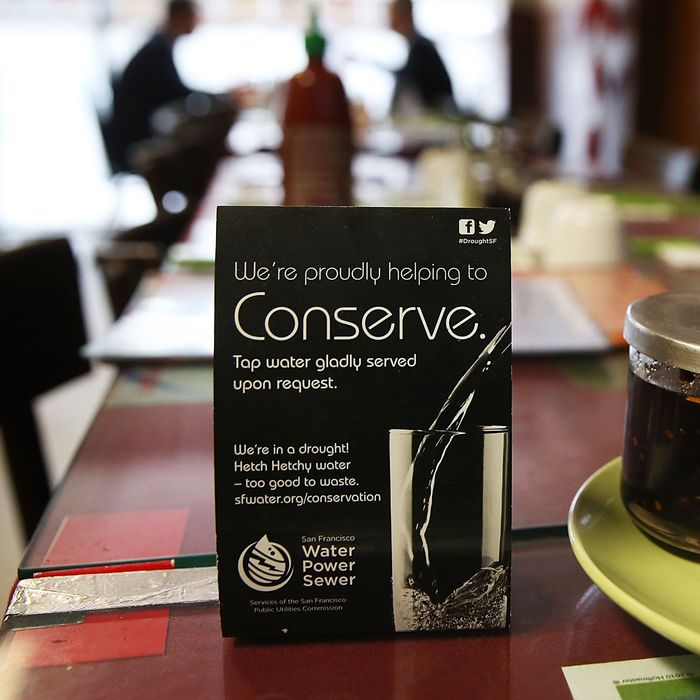 Time to get crafty.
Photo: Justin Sullivan/Getty Images
Out of all the California State Water Resources Control Board's regulations, just one affects chefs directly: Restaurants are only allowed to serve water on request. John Cox, of Sierra Mar in Big Sur, has taken things one step further: He's cleaning up his restaurant with an air compressor, and as a result, using 80 percent less waster.
Cox says that he's already influenced five other restaurants to make this change, and that if all the restaurants in California follow suit, they could together preserve 5 to 10 billion gallons of water per year. Billion!
[CBS SF]