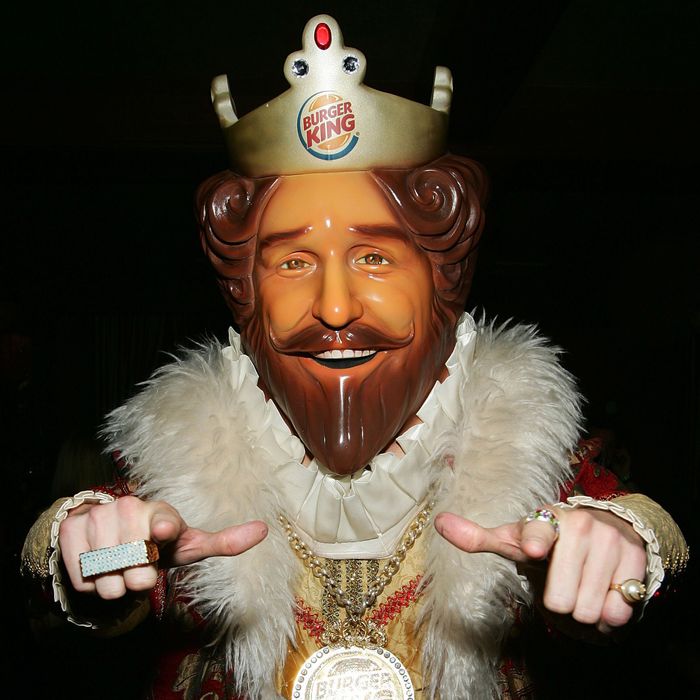 The perfect officiant.
Photo: Evan Agostini/Getty Images
Joel Burger met Ashley King in kindergarten, and the rest is history: The Illinois-based couple is getting married, so naturally, their invitations read "Burger-King Wedding" and include an engagement photo shot in front of a store's sign.
Ashley told the State Journal Register that they're trying to get Burger King's official blessing so that they can hand out favors with the BK logo. Sure, it's a bit shameless, but it's paying off:
If it isn't Mrs Burger-King to be. Send us a DM, we have something special for you. RT @kingerr3 @BurgerKing I'm Ms King! #BurgerKingWedding— Burger King (@BurgerKing) April 4, 2015

If Mr. Burger and Ms. King are wise, they won't let Burger King cater the reception.