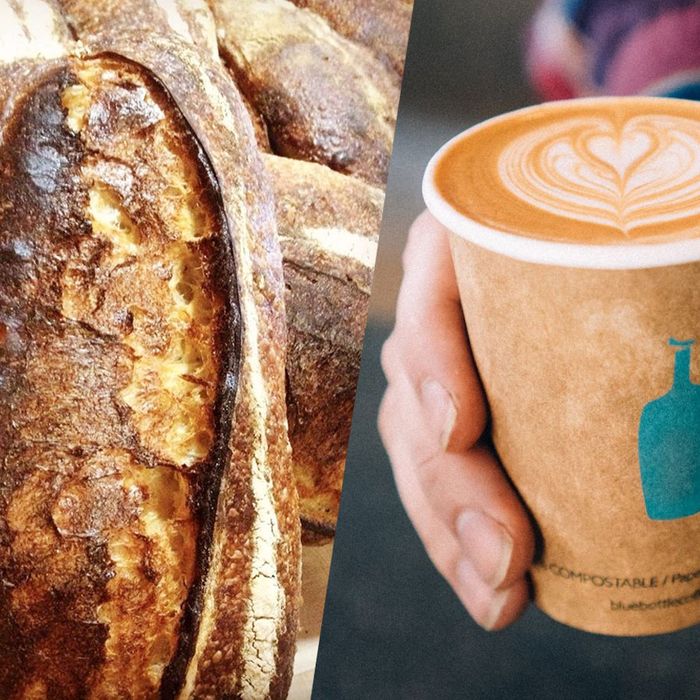 Prepare for global domination.
Photo: Courtesy of Tartine Bakery; Courtesy of Blue Bottle Coffee
Chad Robertson, the co-owner of San Francisco's Bar Tartine and Tartine Bakery, has hinted at expansion plans for quite some time now. New locations of the beloved bakery are finally confirmed — in New York, Tokyo, and Los Angeles — as part of Robertson's brand-new partnership with James Freeman and Blue Bottle Coffee.
Freeman, who raised $25.75 million in funding in 2014, has actually acquired Tartine Bakery, but Chad Robertson and Elisabeth Prueitt will continue to run operations. Bar Tartine is not part of the deal, and Robertson and Prueitt have sold the restaurant to their head chefs, Nicolaus Balla and Cortney Burns.
Here's the plan: Tartine will start by expanding to markets where Blue Bottle already has a presence, and the Tokyo café will be first to open in the spring. In a statement, Robertson says Tartine will then move to LA and New York "over the next year." And another highlight of this deal: Blue Bottle will serve Tartine bread and pastries at each of its retail locations. Morning buns for all!