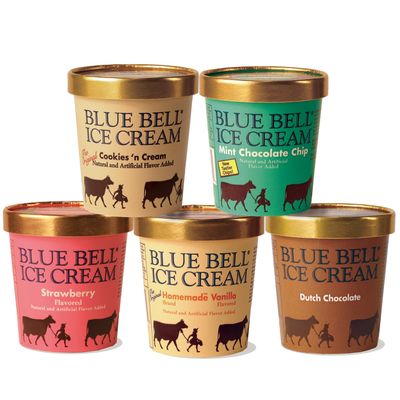 Total recall.
Photo: Courtesy of Blue Bell
The time has come to stop eating any and everything Blue Bell: The recall that began last month when listeria was tied to three deaths in a Kansas hospital — and then spread to Oklahoma, where an entire facility was shut down — has now been extended to all of the ice cream that the company produces. The cause: a test returned positive for listeria in half-gallon containers of chocolate-chip-cookie-dough ice cream — the first sign that the bacteria is lurking in products sold in grocery stores.
Last night, CEO Paul Kruse said that he "can't say with certainty" how the bacteria got into the production line, and it's too early to know exactly what the financial toll on the company will be, but in short: This could be the end of Blue Bell. Before the recall reached this point, one estimate was in the millions of dollars.
[USAT]