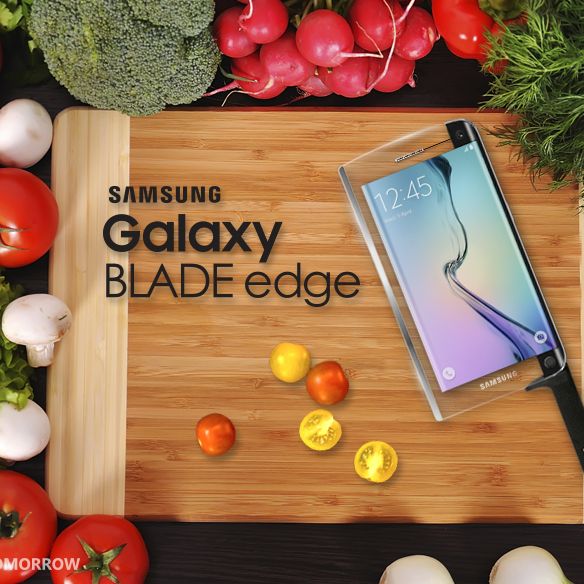 Its stylus doubles as a meat thermometer.
Photo: Samsung Tomorrow
Like most April Fool's Day pranks, food-related ones are often quite terrible, but they're still entertaining. Per usual, brands are getting on the fun, and while no stunt has yet reached the level of Taco Bell buying the Liberty Bell, there's plenty of time for more shenanigans. Here are the greatest pranks Grub has seen so far:
1. WhistlePig Rye Whiskey is releasing the Winston Class, an ultra-ultra-ultra-premium line that's so fancy that the barrel even gets its own masseuse.
2. Pinnacle's new "regional" line of flavored vodkas is not that much weirder than the company's very real Cinnabon flavor: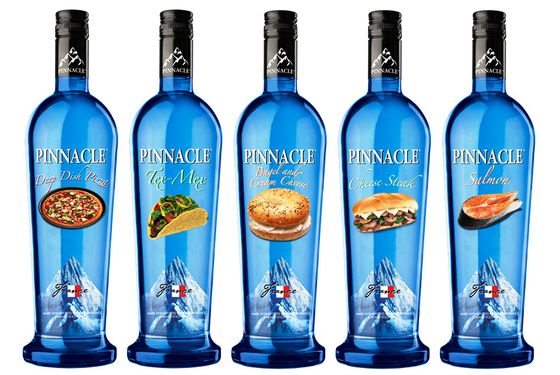 3. The U.K.'s biggest Domino's lovers can get a wink back from this WALL-E-esque driver-less delivery mobile:
4. Samsung is finally giving food photographers the Galaxy Blade smart knife. It's great for food photos, but not much else, honestly. Its stylus doubles as a meat thermometer, of course:
5. You can put that new Blade to expert use with these tips on how to take the perfect Food52-style photo:
6. Do you dislike Marmite's off-putting tar color? The company is caving in and giving people a new Crystal Pepsi version:
7. FreshDirect is offering a five-day cheese cleanse: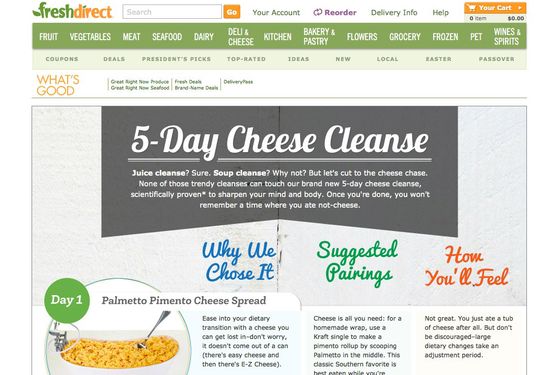 8. And Jake's Wayback Burgers is debuting shakes with an extra protein boost. These apparently actually exist in some form or other, although maybe not past today:
We're hoppin' for joy on #AprilFools Day! Think the Cricket Shake is a hoax? Truth will be revealed on April 2nd. pic.twitter.com/jcZF17T8P9— Wayback Burgers (@waybackburgers) April 1, 2015