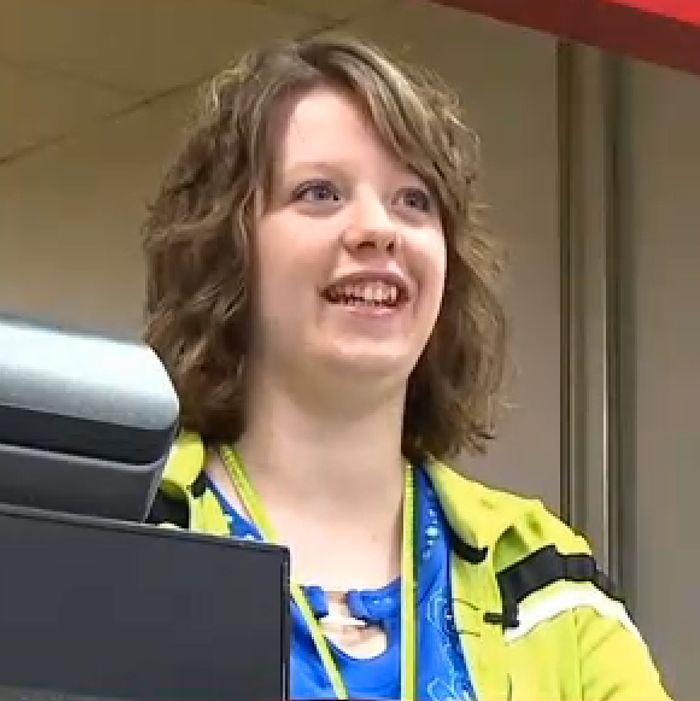 Co-owner Crystal O'Connor.
Photo: Courtesy of ABC57
While death threats may have forced the closure of Memories Pizza in Indiana, the family-run parlor that refused to serve pizza at gay weddings, it looks like the owners — the O'Connor family — are financially set. A GoFundMe campaign set up two days ago by Lawrence Billy Jones III, a Blaze reporter, coasted past the half-million-dollar mark last night. (The amount seemingly climbs by tens of thousands every time the page is refreshed.) Initially, the goal was to raise $25,000, but now it's soared past 17,000 individual donors.
Memories Pizza's problems began Tuesday, when co-owner Crystal O'Connor said, "If a gay couple came in and wanted us to provide pizzas for their wedding, we would have to say no." It's turned the restaurant into ground zero for the debate over Indiana's Religious Freedom Restoration Act. On Tuesday, a high-school coach tweeted that she wanted to burn the place down, and Memories closed as a result. O'Connor now says, "I don't know if we will re-open. We're in hiding, basically," but with at least a six-figure sum in the bank, perhaps the family should just consider early retirement and disappear forever.
[GoFundMe]