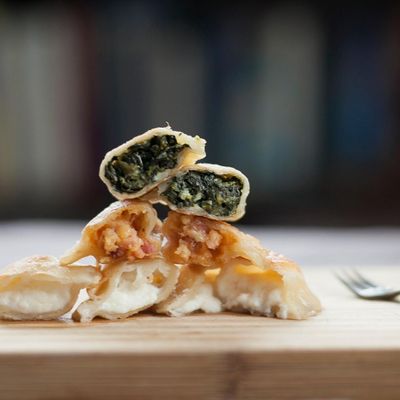 Dumpling heaven.
Photo: Bethany Bandera; Stylist: Maeve Sheridan
Pierogi — Eastern European-style dumplings that are boiled, stuffed with toppings like potatoes, ground meat, and cheese, and then fried with onions — are absolutely delightful, but it's been quite a while since they've received any kind of update. That's what Baba's Pierogies, a restaurant opening on April 25 on Third Avenue and Carroll Street, intends to do: It'll serve traditional variations, as well as modern fillings like cream cheese, macaroni and cheese, and bacon bits. Of all the "micro-specialist novelty snackaurants," this is one that Grub can definitely get behind.
Update: Grub spoke to the owners and learned much, much more about the upcoming shop. Take a look here.