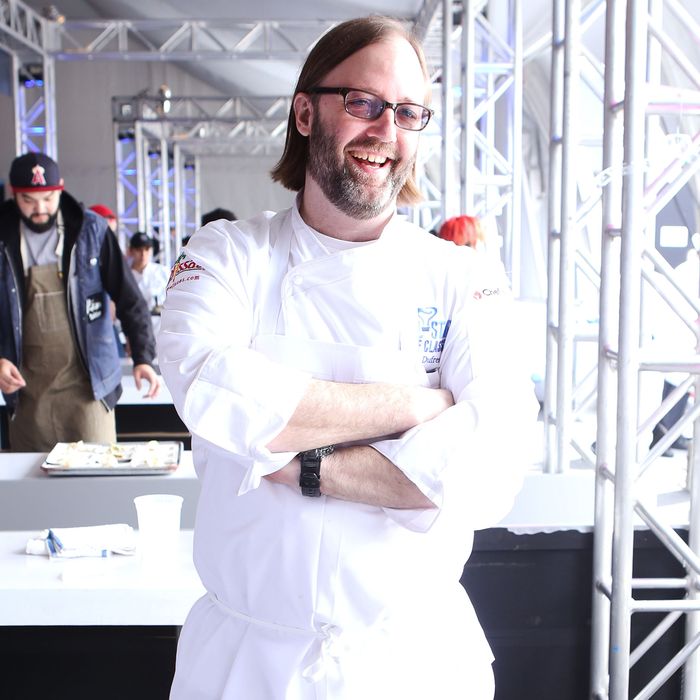 His four-course tasting menu will cost $55.
Photo: David Acosta/Celebrity Monitor/Splash News/Corbis
Since wd~50 closed in December, Wylie Dufresne hasn't had a stage to offer a tasting menu. But starting this Tuesday, at Alder — his more casual, publike restaurant — he'll host something called "Test Kitchen Tuesdays."
During the four-week series, Dufresne will offer a four-course menu ($55) of dishes that are in development for Alder. But beyond simply offering a sneak peek of changes, the series will spotlight Dufresne's research-and-development process. Think of it as an up-close look into his brilliant, mad-scientist mind.
To kick off the series, the dinner on March 24 will include things like a boudin corn dog with Meyer-lemon mustard, and a dessert of Irish-coffee pudding. You can make reservations by calling 212-539-1900.