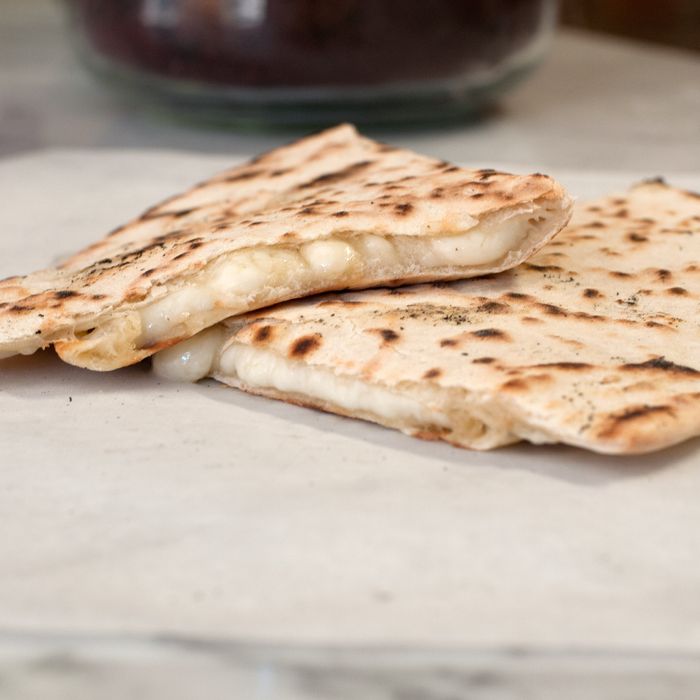 The Jibneh with Akkawai cheese.
Photo: Kathryn Palmieri
Of all the slice joints that line Bleecker Street and its environs, one of them is not like the rest. Manousheh is named for the flatbread with which the Lebanese traditionally start their day. The small, thin disks of dough are baked to order and topped six ways (eight if you count halvah and Nutella for dessert). The simplest is drizzled with olive oil and za'atar (the sublime spice blend of sesame seeds, sumac, and thyme that Middle Easterners dispense with abandon, like hipsters do with Sriracha). After a quick puffing up in the oven, the za'atar-slicked dough is folded in half like a piadina sandwich and served piping hot on a piece of parchment paper. The $5 result is soft and tender and slightly chewy, with a hint of crispness and a toasty, herby fragrance that won't quit.
For something a little more substantial, you can get your manousheh topped with za'atar and jibneh, a soft white cheese ($6), or a veritable salad of avocado, tomato, cucumber, mint, and za'atar all rolled up like a newspaper ($8). A super-thin, cracker-crisp version served flat comes lightly spread with a paste of ground beef, tomato, and onion, not unlike the Turkish lahmacun (here it's called lahem bi ajine; $5 or two for $8). Squeeze a wedge of lemon over it, shake on some aleppo pepper, and you're pretty much in manousheh heaven.
This Manousheh, by the way, is owner Ziyad Hermez's third New York location in less than two years, and his first permanent one (the others included a Nolita pop-up and a seasonal Smorgasburg stand, which resumes operation this weekend). The project was born of Hermez's sense of dislocation after moving to the U.S., of not being able to find what he left behind and longed for most. And so the shop functions as a portal to Beirut, with Lebanese beers and wines joining the flatbreads. There's also strong and murky unfiltered Arabic coffee in colorful ceramic cups and the salty yogurt drink ayran. But most of all, there's a palpable sense of hospitality and desire to share a culture — ingredients as essential and soulful as any at Hermez's disposal.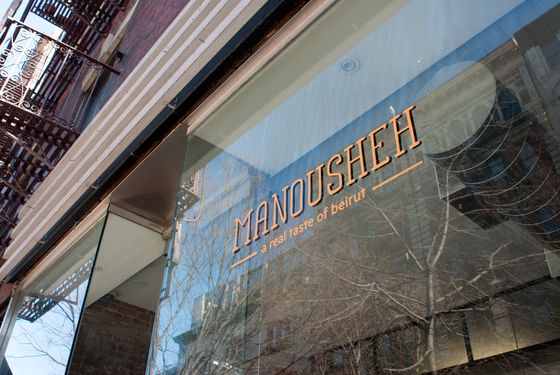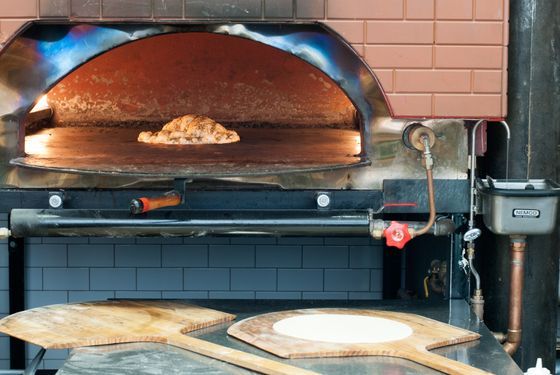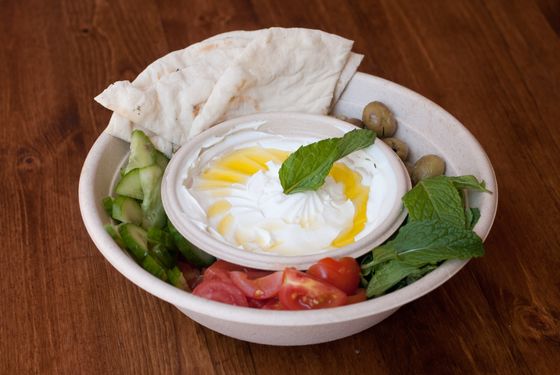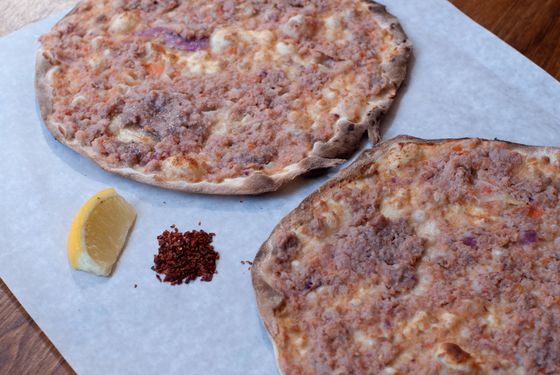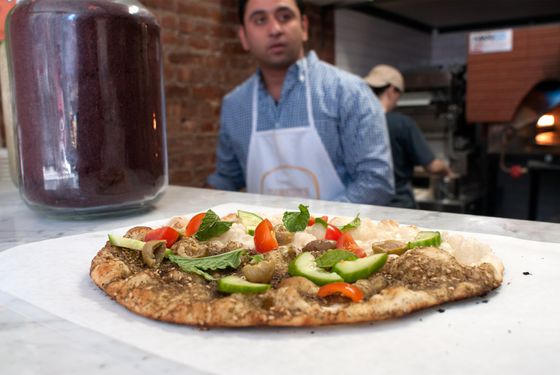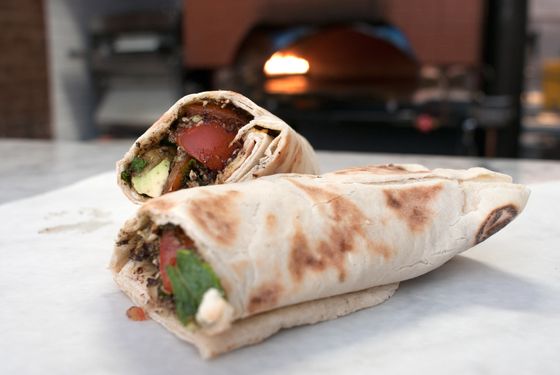 193 Bleecker St., nr. Macdougal St.; 347-971-5778
*This article appears in the April 6, 2015 issue of New York Magazine.