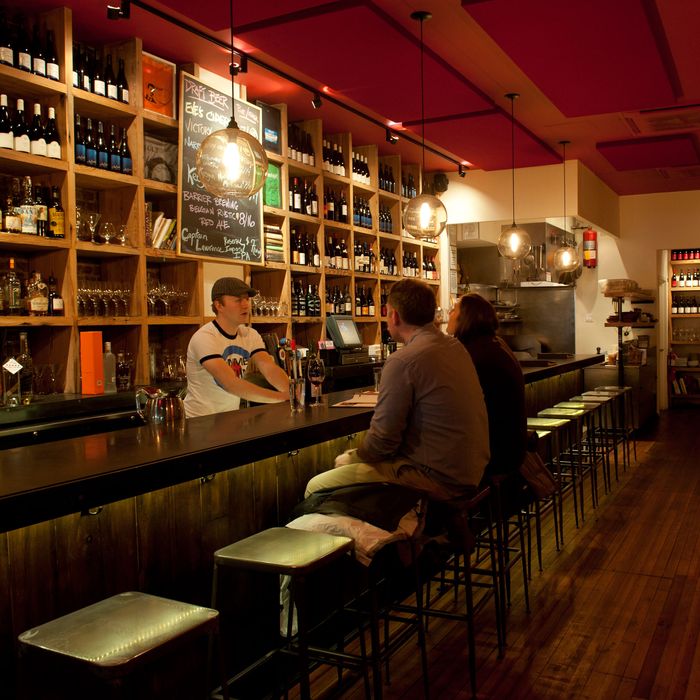 Pour one out.
Photo: Liz Clayman
In December, Hearth's Marco Canora and Terroir's Paul Grieco announced the end of their 11-year partnership, and it's looking like the latter is already hurting: The Murray Hill location of Terroir will pour its last glass of Riesling on Saturday.
In a statement to Grub, Grieco said: "After 42 months of doing everything we could … good wine, good beer, good food, good service, great hospitality … to bring folks into the joint, be they local or just passing through Murray Hill, we can do no more. And sadly, restaurants do not survive on fumes; we need full octane fuel to drive these ships of state. And with each passing day, this city is getting harder and harder to navigate."
The Tribeca location remains open, and the Highline pop-up will return in the spring.