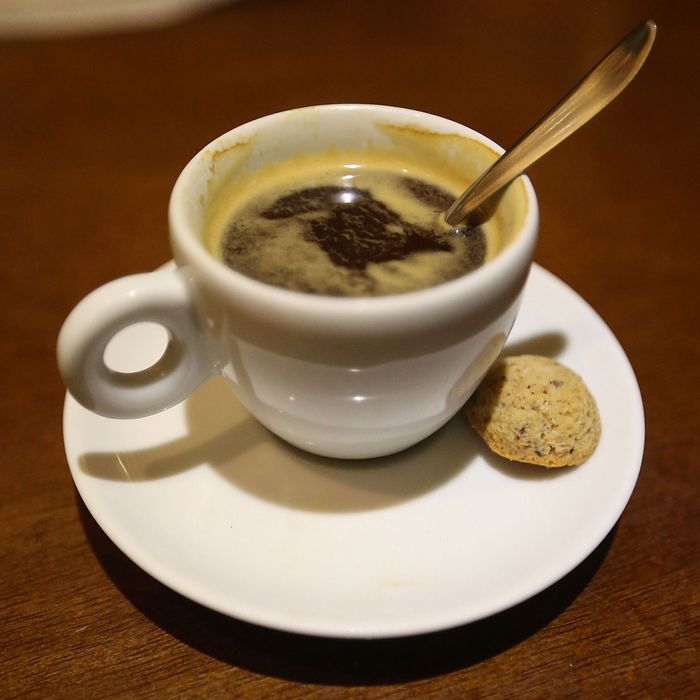 Hey, have another.
Photo: Mario Tama/Getty Images
Here is some nice news to start the week: A new report published by the World Cancer Research Fund looks at over 30 existing studies from around the world and found "strong evidence that drinking coffee is linked to a decreased risk of liver cancer." In fact, researchers say that coffee seems to decrease the likelihood of liver cancer by 14 percent.
Since the report looked at existing research, the results were not entirely consistent. For example, some of the studies suggest the results were more significant in men than in women, and the researchers reiterate that they don't know why coffee has this effect — it could be caffeine, it could be certain compounds helping the body fight toxins, or it could be a lot of things. Nevertheless, it's yet another potential upside of drinking the thing you probably already can't start a morning without having anyway.