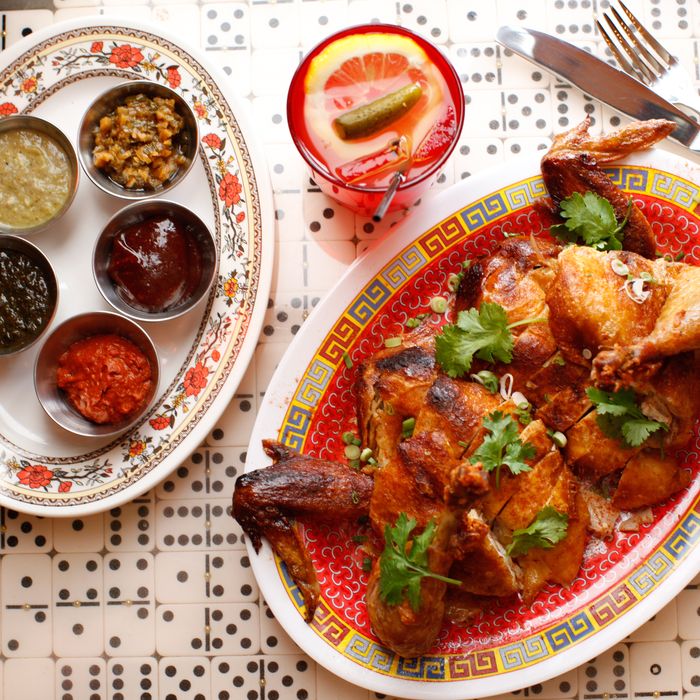 Rotisserie chicken with all the fixings.
Photo: Melissa Hom
It was only a month ago that Marcus Samuelsson told Grub: "All I can think about is chicken: How to cook it? Who does it best? Should I brine it? Do I have the right seasoning?" The result of all his pondering is Streetbird Rotisserie, Samuelsson's new kitchenette in Harlem that focuses on — surprise! — chicken. But this isn't a classic French rotisserie restaurant, or an extension of the luxury chicken boom: Streetbird's more eclectic, with dishes that reflect Samuelsson's Ethiopian and Swedish heritage.
The menu includes General Ye's chicken, with crispy chicken, green beans, mango, and peanuts; something called the "Swediopian," made from doro wat; C. Chavez, with ripped rotisserie chicken and mole; and non-chicken-based items like fried rice and cabbage-scallion noodles. (Plus, for dessert: a delicious-sounding "Ooey Gooey Cookie" with green tea, candied ginger, peanuts, and marshmallows.
Because this is Samuelsson, the design is a stand-out, too: Graffiti culture served as his inspiration, and Cey Adams (the founding creative director of Def Jam Recordings) created the art on the walls. There's also an interactive boom-box installation, benches covered in vintage designer textiles, and windowed garage doors — perfect for the warmer weather.
Opening day is April 2, and the restaurant will serve food every day from 11 a.m. through 11 p.m. It's intended to be a casual, drop-in kind of place: Tables are only available for walk-ins, but there is a separate area for takeout orders. Take a look around: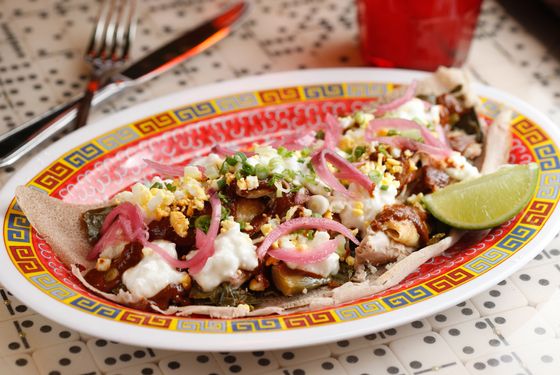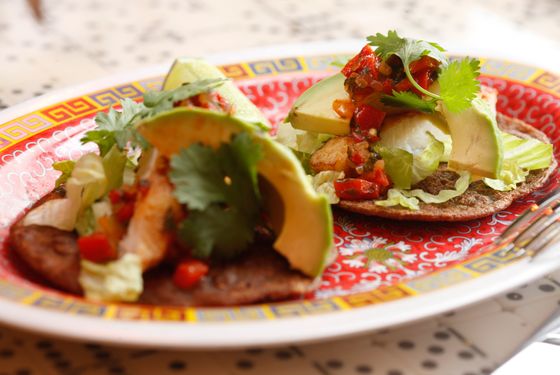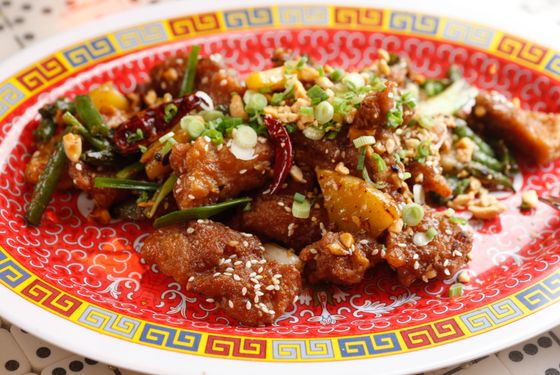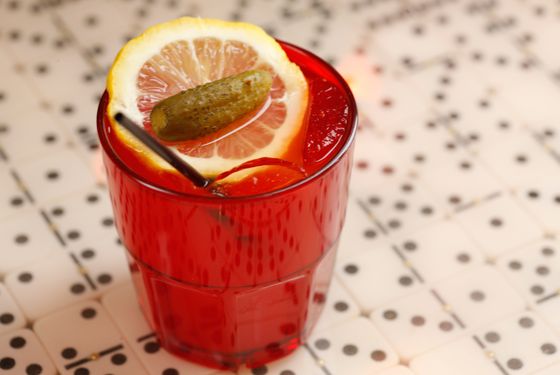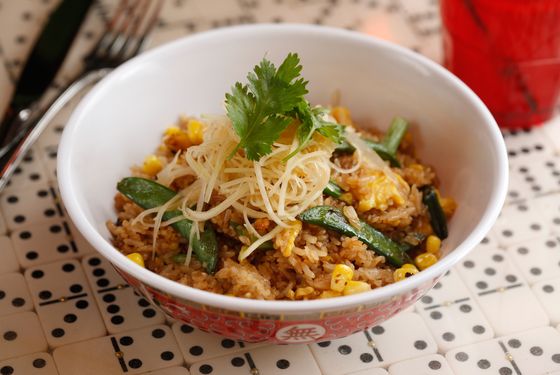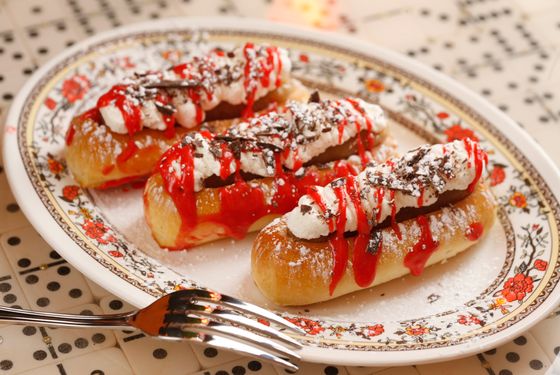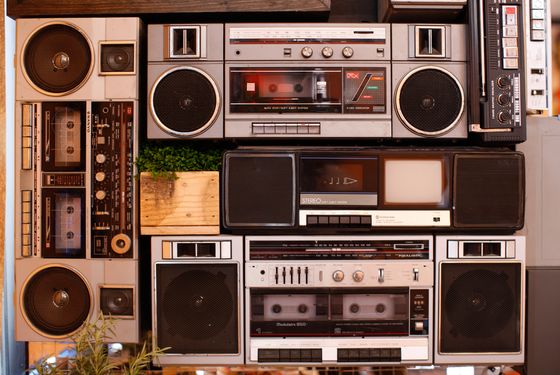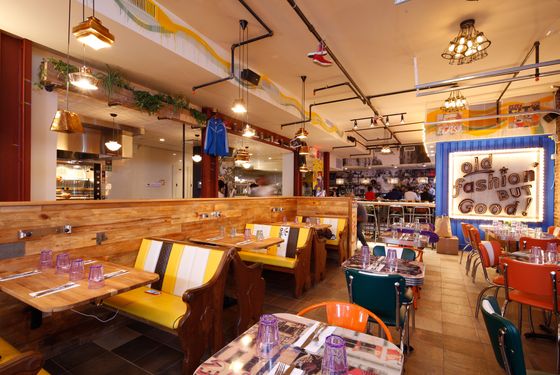 Menu [PDF]
Streetbird Rotisserie, 2149 Frederick Douglass Blvd., 212-206-2557