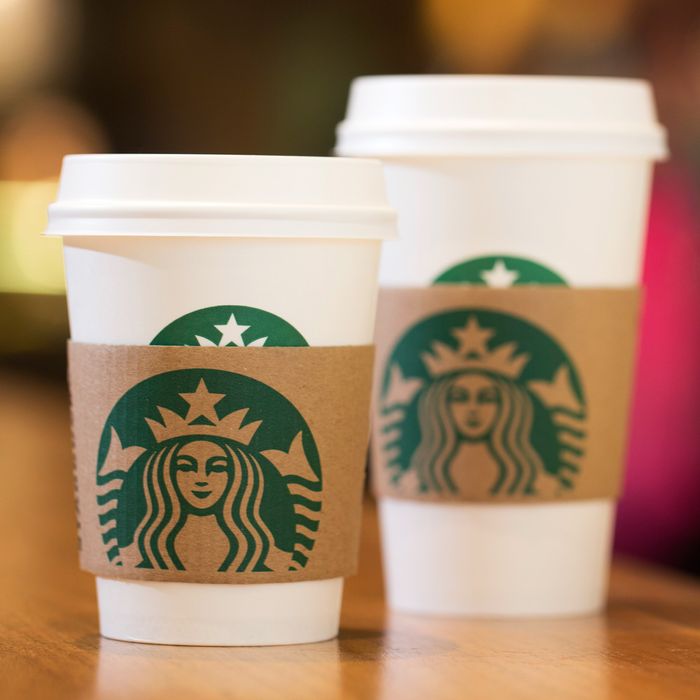 Photo: Jason Alden/Bloomberg via Getty Images
When they're not busy solving problems with race relations in America, many employees at Starbucks also roast and sell coffee. A lot of it, in fact. But their newest blend is so rare that it will only be available in a handful of stores for a mere week.
The so-called "reserve" offering is a naturally low-caf Laurina varietal from Nicaragua that has a "softy lemony character."
Starbucks Melody says the beans were roasted at the super-fancy Reserve Roastery in Seattle last Tuesday then quickly shipped to 20 stores nationwide (the "12" above is wrong; the number is now 20). Of the 20 locations, only 3 are outside of Seattle: one in Chicago, another at Harvard, and one of the Starbucks in Williamsburg.
It's $16 a bag, and if that sounds like your kind of thing, you should probably hurry over before it's all gone.