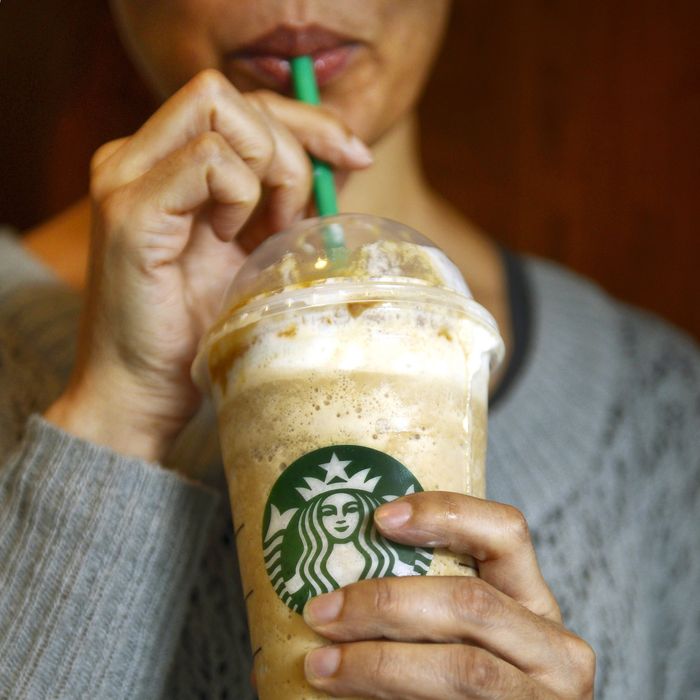 So many Frappuccinos.
Photo: Timothy A. Clary/AFP/Getty Images
Starbucks didn't grasp the nuances of "solving racism" particularly well, but the company is quite good at selling coffee. In fact, Starbucks now sells more food and drinks — mostly drinks — than every other fast-food chain in the country, with the exception of McDonald's. Last year, Starbucks made almost $12.4 billion, which is enough to jump ahead of Subway for the No. 2 spot.
In comparision, McDonald's made $35.8 billion — almost triple Starbucks's sales — so it's the growth path of Starbucks that shows real potential. Many fast-food chains are having trouble getting their acts together: This past year, McDonald's sales dropped 1.1 percent, Subway's 3.3 percent, and Wendy's 0.4 percent. Yes, all small decreases, but Starbucks's sales rose by 8.2 percent!
And given the sheer number of journalists who visited Starbucks to witness a #RaceTogether train wreck, this month's sales might be even better.
[USAT]