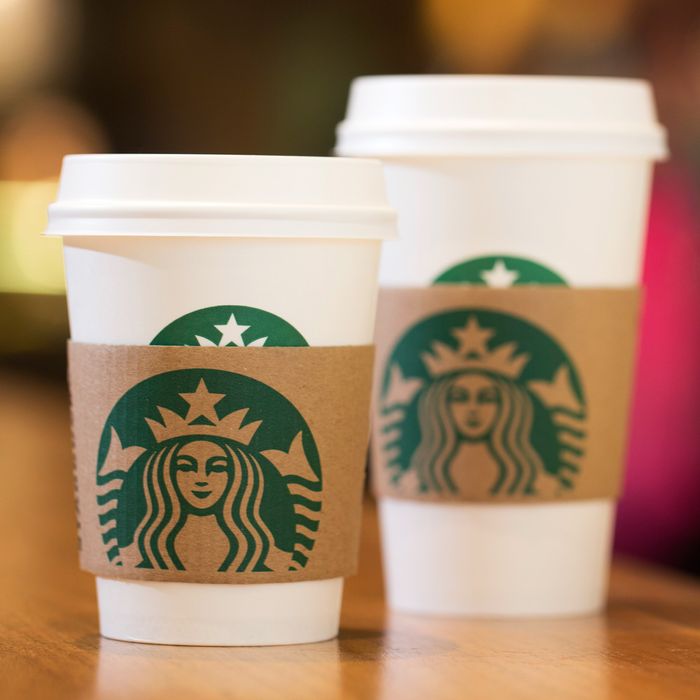 Coming at you hot!
Photo: Jason Alden/Bloomberg via Getty Images
Starbucks has finally unveiled concrete details about its big plan to deliver lattes to customers: Two entirely different services will get tested later this year — one in New York, and the other in Seattle.
In the former, baristas who work in office-building locations will physically walk orders placed online to customers on other floors, beginning with the Empire State Building. This service is called "Green Apron" — and it will surely come to the rescue of some stressed assistants. ("Is there some reason that my coffee isn't here? Has she died, or something?")
And as for Seattle: Starbucks is outsourcing home and office deliveries to couriers through San Francisco-based start-up Postmates.
The company says that there's no minimum order size — or, scarily enough, maximum — but clients will pay a flat fee for the delivery. Oh, and also, as part of a savvy marketing move, only My Starbucks Rewards cardholders can order delivery.
[WSJ]