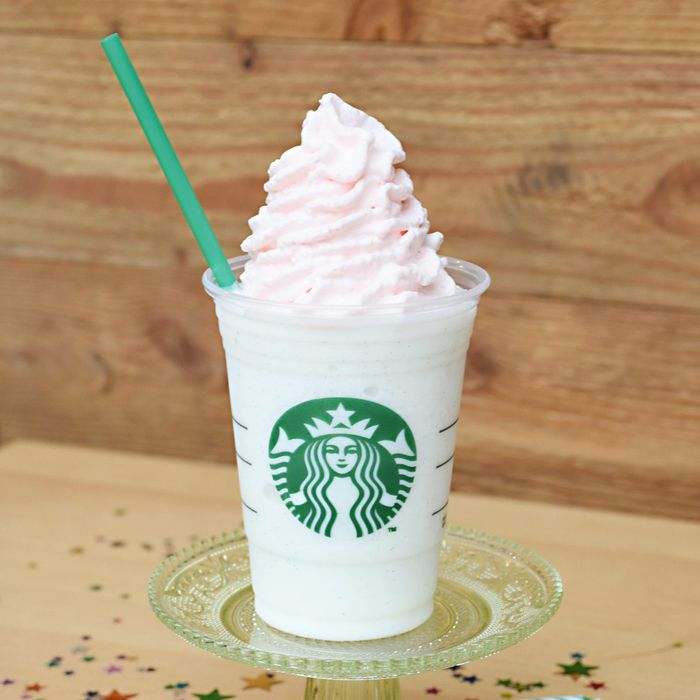 Slam-dunk.
Photo: Courtesy of Starbucks
It couldn't a better time for Starbucks to introduce the limited-edition Birthday Cake Frappuccino, a vanilla-bean-and-hazelnut drink topped with raspberry-infused whipped cream: Teenagers all around the world are mourning Zayn Malik's departure from One Direction, and they need to drown their sorrows in something.
The drink will be available today through March 30 — and CEO Howard Schultz says he's so confident in the drink's success that he didn't even test-market it. He's probably right: After all, Starbucks is outselling almost every other fast-food restaurant right now.