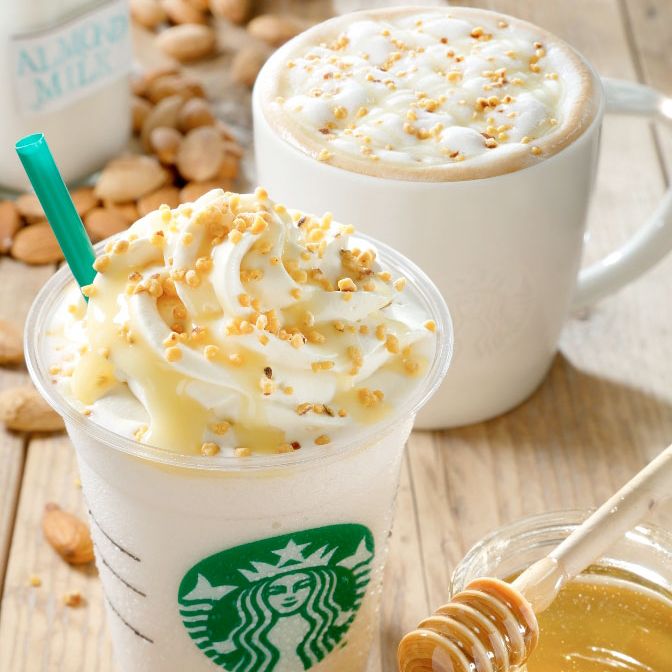 Here it is.
Photo: Akiyoshi Yamamoto/Starbucks
Last month, when Starbucks finally rolled out coconut milk as a non-dairy soy alternative, allergy-prone customers of course wanted more, more, more. What about almond milk? In Japan, the company is now rolling out the coveted milk alternative, and also featuring it as the centerpiece of two new drinks: the Almond Milk Frappuccino with Honey Crunch, and the Almond Milk Latte with Almond Crunch.
They both include versions of espresso (or coffee base), almond milk, honey, honey-flavored whipped cream, roasted almonds, and more honey. Basically, you may or may not have a soy allergy, but you will leave with plenty of pollen. The drinks are also limited-time offerings, so the Starbucks almond-milk lobby should step up its game. If this test goes well, dairy-averse Americans may finally be able to replace almond-milk Coolatas with Frappuccinos.