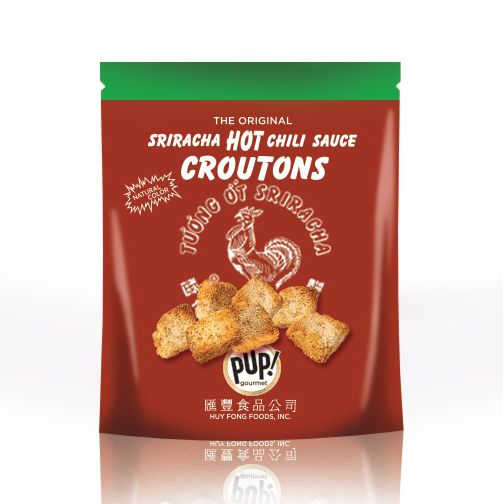 There are even sriracha croutons!
The sriracha mash-up machine has kicked into overdrive, thanks to snack-maker Pop! Gourmet Foods. Until now, sriracha fanatics have had to make do with products not sanctioned by Huy Fong (the go-to brand), like Thai chili sauce–flavored Heinz and Lays, which are great in the way copycat recipes of your favorite restaurant dishes are great.
But this new line of sriracha-flavored products — which includes chips, ketchup, popcorn, hummus, and mayonnaise — is made with Huy Fung's sriracha. It's so legit, in fact, that Huy Fong founder David Tran uses the new powdered sriracha at home. (Apparently, the powder tastes great sprinkled on fried chicken and popcorn.) And this is only the beginning of Huy Fong's domination. More products are expected to follow.