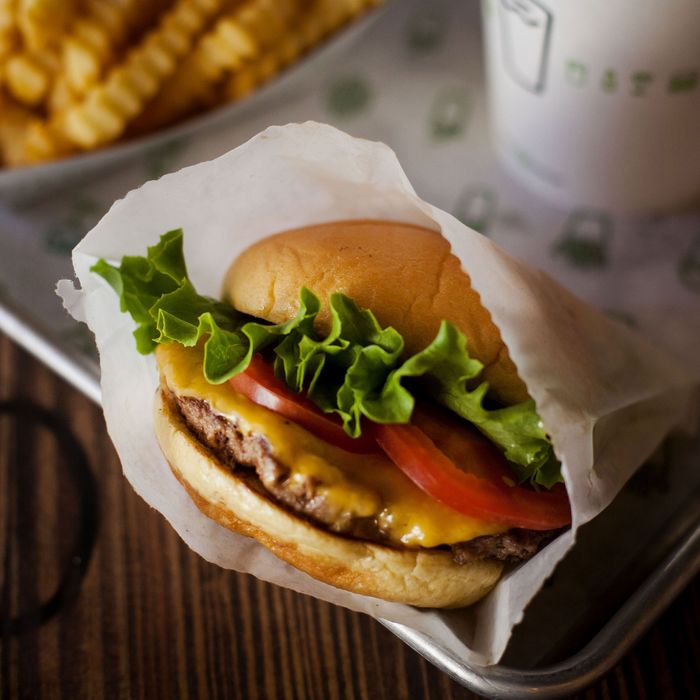 It's still a Martin's potato roll.
Photo: Michael Nagle/Bloomberg via Getty Images
Danny Meyer has major plans to expand Shake Shack, but not in a way that will sacrifice quality. In fact, he's actually working to improve the integrity of his food: As of today, all burger buns and hot-dog buns, worldwide, will be GMO-free.
Don't worry: The taste of a Shackburger won't change. Shake Shack will continue to use Martin's Famous Pastry Shoppe, which worked with Meyer to source non-GMO ingredients for the potato rolls.
It's rather impressive that Meyer, who clearly does not need to change a thing right now, continues to improve his product and stay ahead of the curve.