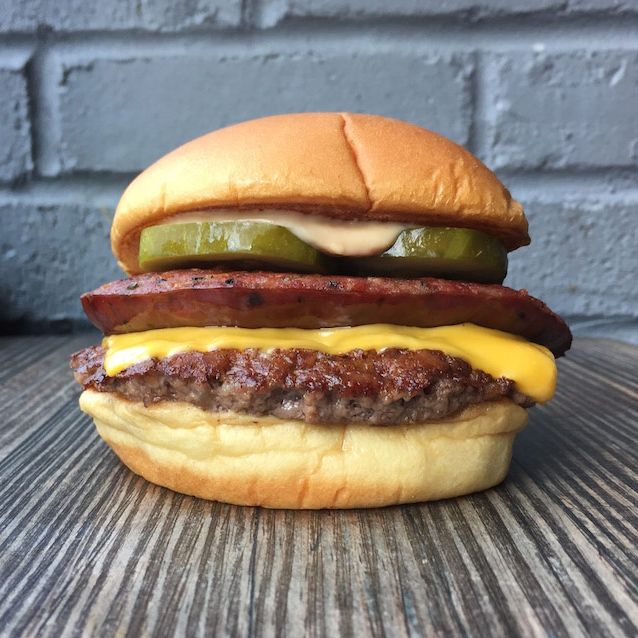 It's made with ShackSauce and pickles, too.
Photo: Courtesy of Shake Shack
Cancel all lunch plans: In anticipation of the opening of the Austin location of Shake Shack, the Midtown East location will serve a cheeseburger with griddled-jalapeño-cheese sausage that hails from Texas's beloved Kreuz Market.
The special burger (which costs $7.49) will only be available in New York today through March 25. When Austin's Shake Shack opens, it'll be exclusive to that location, so try not to get hooked. What a tease!