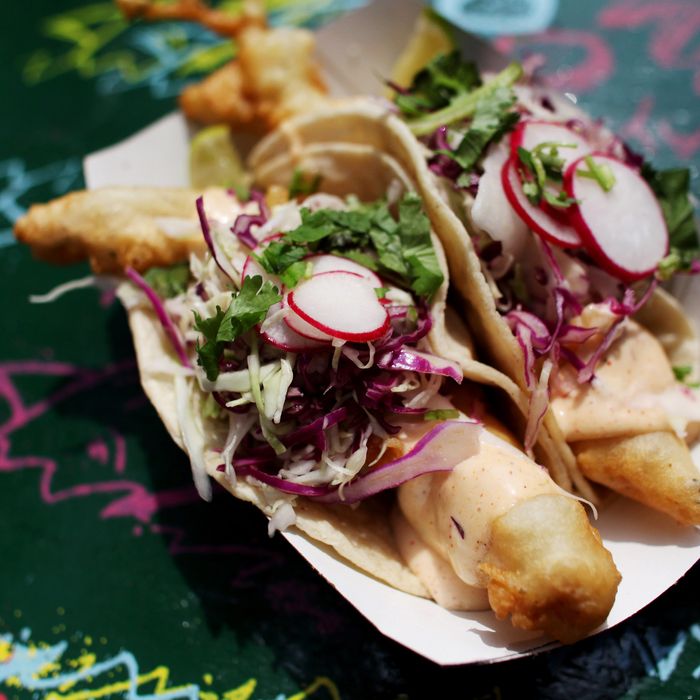 Not gone forever, fortunately.
Photo: Kirsten Luce for the Washington Post
No summer is complete without riding the A train to Beach 96th Street and eating at Rockaway Taco, so it's hard to imagine that the current iteration of the shack will no longer exist. At this point, it's actually easier to conceive that summer in New York will never arrive.
The bad news: Rockaway Taco, as you know and love it, has closed. The good: Co-owner Andrew Field is going solo and opening an operation called Tacoway Beach at the Rockaway Beach Surf Club on Beach 87th Street. The new space is much larger, with a proper seating area, and Tacoway Beach can serve alcohol.
But what about Field's co-owner, David Selig? He's planning on building a "mobile shack" (which sounds a whole lot like a food truck) and driving it around the country. Selig also says that a new business will open in the 96th Street space, and by summer of 2016, Rockaway Taco will return in some form.