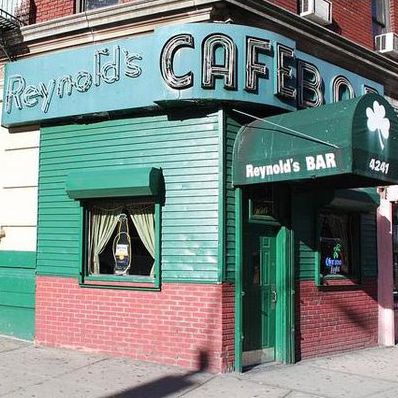 After 50 years.
Photo: Yelp
It wasn't too long ago that Grub deemed Reynold's Cafe to be one of New York's last standing dive bars — a rare survivor of rent hikes and the bespoke-cocktail boom. As writer Robert Simonson so eloquently put it: "Originally an Irish bar, its current clientele — half Irish, half Hispanic, all elderly — reflects the changing demographics of the neighborhood. As a result, drinking here can feel both like a time warp and a modern melting-pot experience."
But the 50-year-old Washington Heights establishment has suffered the same fate as Jackie's 5th Amendment, Milady's, and Winnie's. Interestingly, a spokeswoman from the management company says that the closing can't be blamed on an increase in rent, and sources tell DNAinfo that aging owner Jimmy Reynolds hasn't been involved in the day-to-day operations for quite some time. Still, if he had planned to close his bar, why did he apply to renew his liquor license just last month?
To make things worse, neither customers nor employees received any advance notice about the abrupt closing — which happened last Sunday. Many loyal patrons didn't even get to say good-bye.
[DNAinfo]