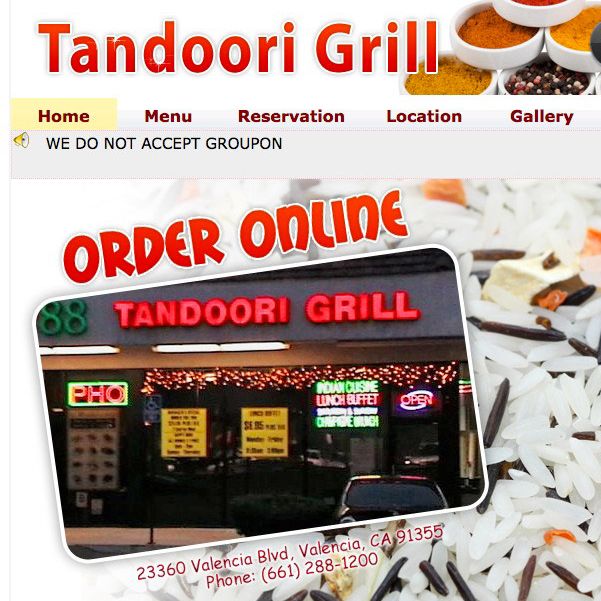 The restaurant's website.
This is truly horrifying: Pardeep Kumar, the owner of Tandoori Grill in Los Angeles, reportedly enslaved a cook at his restaurant for three years. Authorities announced this news yesterday, after arresting Kumar.
The allegations are gruesome — the unidentified victim came to America to work as a chef at Tandoori Grill, but Kumar welcomed him by seizing his passport and beating him to the point that he feared for his life. The man had to work every day for 12 to 14 hours without pay and live in Kumar's home. He had no contact with the outside world.
After one of the restaurant's employee's informed the victim's brother in Mumbai, the Los Angeles County Sheriff's Department took action. That same day, the police arrested Kumar, and took the victim to the hospital. He has plans stay in America to prosecute Kumar, and then return home to India.
[LAT, SCV Signal]