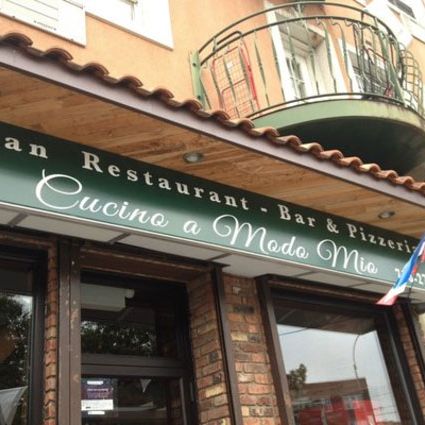 "You must try the HOMEMADE WINE!"
It was only last month that the world learned of Red Hook's secret pot farm inside a cherry factory, and now we've got Cucino a Modo Mio, a family-run pizzeria in Queens, which is also a reported front for a serious cocaine operation.
According to the Post, owners Gregorio and Ele​o​nora Gigliotti (and their son, Angelo) could face life in prison for shipping cocaine in containers of yucca to a port in Delaware, delivering suitcases filled with $400,000 in cash to a drug dealer in Costa Rica, and profiting $2 million off of 55 kilos of cocaine. To make things weirder, Gregorio referred to the drugs over wiretap as "cassava and pineapples."
But these alleged indiscretions haven't prevented Yelpers from heaping praise on the restaurant itself. In fact, reviewers adore Cucino a Modo Mio for its hospitality. Take this write-up from Astha T.:
The restaurant was literally just closing as i got to the door but the staff let me in anyways and everything was a delight! This place is a hidden gem that i cannot get enough of! most friendliest staff, amazing/fresh food and usually a deal in groupon or amazon (which i used this time)! MUST TRY!
And here's Dave B., suggesting everyone order "the pie":
Had an outstanding lunch with some co- workers. Had the Cucino a modo mio pie. Highly recommend this pie. Definitely will be back soon.
Meanwhile, Yelper Marlena K. points out that this restaurant really isn't what it appears. In fact, some menu items are, um, habit-forming:
From the outside you would think it is nothing special, but this place is amazing! […] They will go above and beyond to make all your requests happen! The bread and olive oil is addicting! You must try the HOMEMADE WINE!
Yes, the wine is the thing to get.