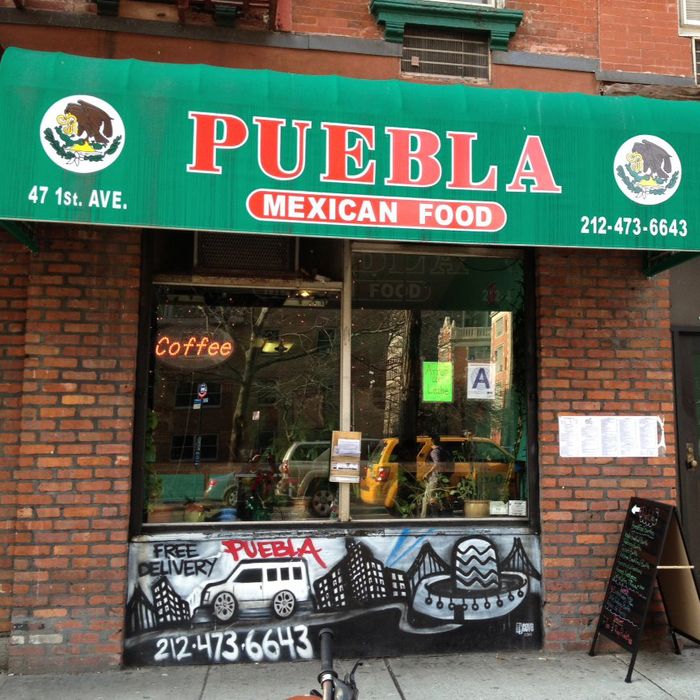 Sigh.
Photo: Puebla Mexican Food/Facebook
Some not-great news to start the day: Puebla Mexican Food, the hole-in-the-wall East Village restaurant beloved for its no-frills Mexican fare, will close on Sunday, March 15. According to EV Grieve, owner Irma Marin cannot afford the new lease — sadly, a common occurrence these days.
Marin's family opened Puebla in 1990, and she took over in 2000. Make sure to pay your respects in the coming days and eat Enchiladas Suizas or a chicken-mole burrito. Between this and the closing of 26-year-old Benny's, it's been a tough stretch for New York's O.G. burrito spots.