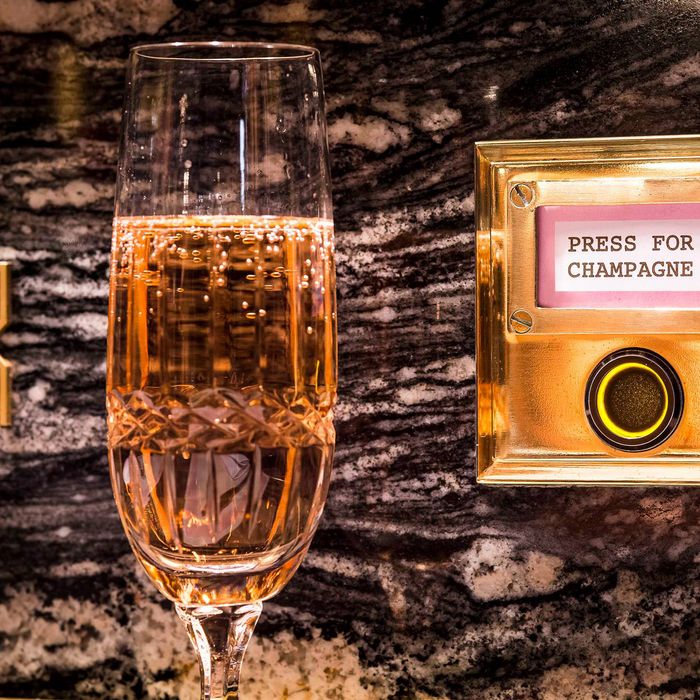 Lifestyles of the rich and impatient.
Photo: Paul Winch-Furness / Photographe/Paul Winch-Furness / Photographer
Here's something that beats the recent glut of "push for pizza" apps: Bob Bob Ricard, a London restaurant with quite a silly name, has installed a button that you press for Champagne. Because why should you have to flag down your server, or — God forbid — stand up to place an order?
It notifies your server, who produces a flute so you can go back to enjoying Petrossian caviar at your marble-lined table in this place likened to "dining inside a Fabergé egg." It does seem like a waste once you're all set on bubbly, though. Is it gauche to push the button and ask for a water refill, so you stay hydrated?
[FWx]