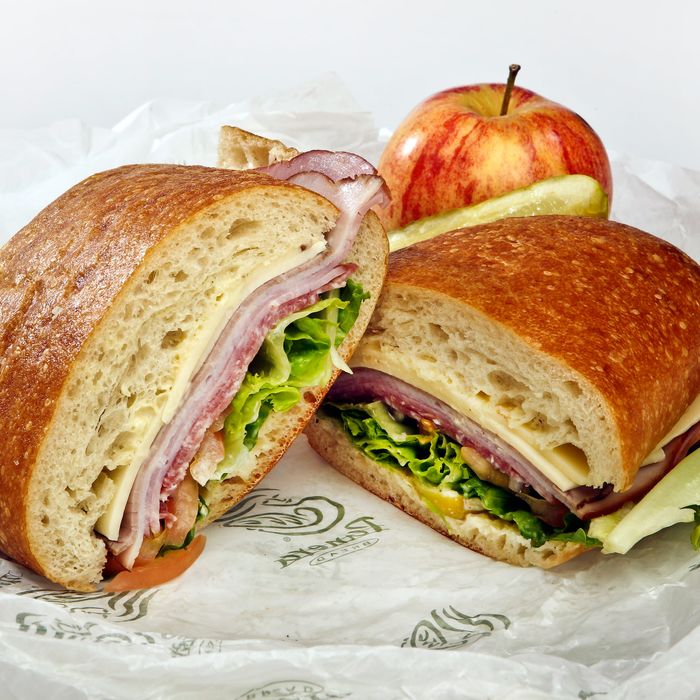 Tabulate those turkey slices.
Photo: David Cooper/Toronto Star/Getty Images
Here's something different: Panera Bread is currently testing a program through which video cameras record employees as they assemble orders. Managers will then review the tapes — just like high-school football coaches — hanging their heads and muttering every time a worker puts the incorrect topping on a bread bowl.
At a time when complicated menu items are proving to be fast food's bane, perhaps it's a wise strategy. The company has been trying to improve the customer experience for a while, too. Panera CEO Ron Shaich told Bloomberg last year that one in ten Panera orders is wrong, and that "half of those inaccuracies happen during order input." These Big Brother-style cameras appear to target the remaining half — while surely stressing out many Panera staffers.
[NRN]