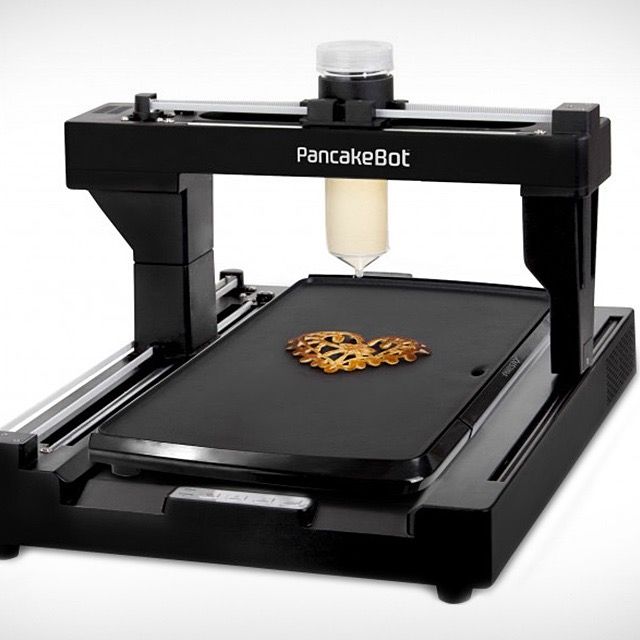 It's going to need its own counter.
True, this machine looks kind of unwieldy and not exactly apartment-friendly, but Grub still wants one, if only to blow friends' minds with edible Eiffel Towers and Barack Obamas made out of pancake batter. Just look at this thing go:
According to PancakeBot's inventor, a civil engineer named Miguel Valenzuela, users employ the bot's software to essentially trace any image they want; that trace becomes the basis of the pancake. Then all you have to do to make these pancake dreams a reality is transfer that image — via memory card — right to the printer. The machine then handles batter-pouring duties, and so that the flapjack achieves proper shading when you flip it, there's even an option for color.
Of course, PancakeBot is already tearing it up on Kickstarter, and the first batch should be ready to ship in July.
[Kickstarter via NYDN]