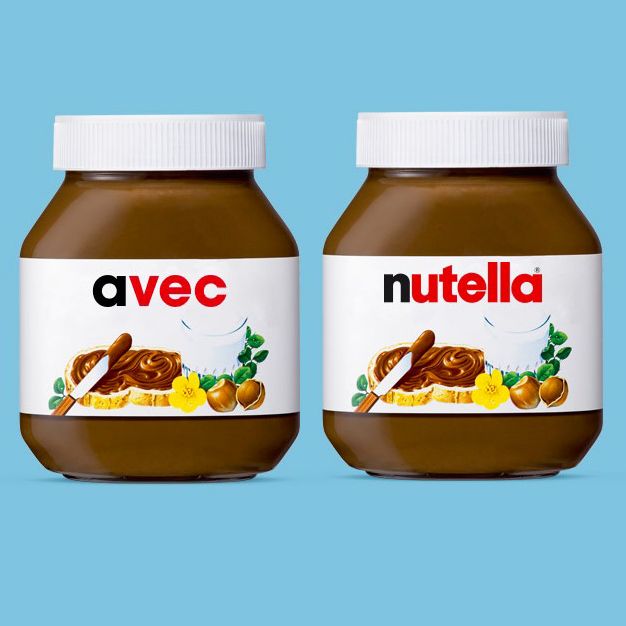 Who knew Europeans could be so prudish?
Photo: Nutella
Nutella's "Say It With Nutella" campaign rolled out in France as something like the digital version of Coca-Cola's "Share a Coke" bottles, which were stamped with random names (and were a big success for the company). In Nutella's case, the campaign allows users to create their own jar labels — a move fraught with potential to backfire. Perhaps knowing that the public cannot be trusted to personalize things without seeing just how vulgar they can make it, Nutella's parent company Ferrero created a list of words that wouldn't be allowed (understandable).
But now that an enterprising visitor to the site found the entire list by viewing some source code, it looks as though the people behind the campaign have been overly conservative. Yes, various sex acts, poop, and Hitler are on the list, but certain words like lesbian, Muslim, and Jewish are there, too. (Gay and Christian are both fine, apparently.)
Ferrero explained in a statement that "negative or insulting messages were directly removed from the field of possibilities, the idea being to use the jar of Nutella as a communication medium to share enthusiasm … similarly, words of communities that are often subject to attacks by malicious people were removed from the proposals."
The most revealing phrase on the list, though, has nothing to do with the potential to insult any specific community and everything to do with protecting Nutella's wholesome image: "Palm oil," the controversial ingredient that makes Nutella taste so good, is also banned.