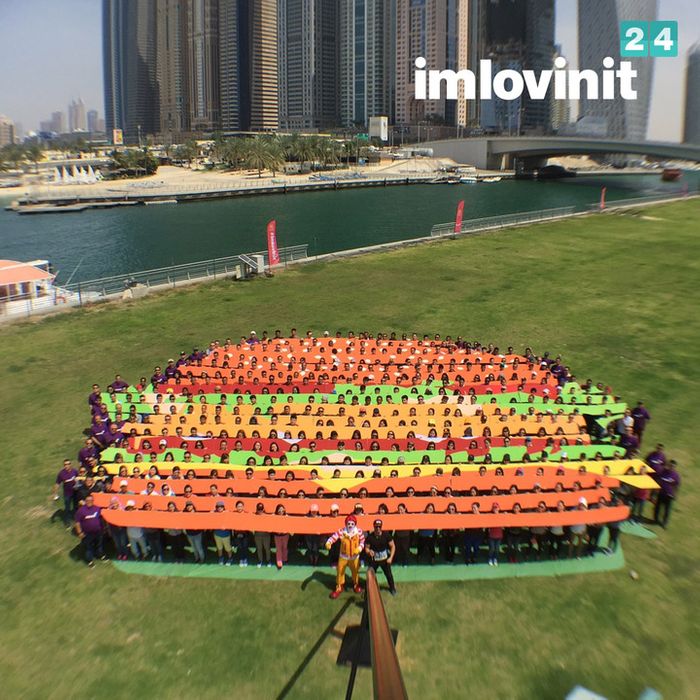 One of 24 "gifts" yesterday.
Even for troubled McDonald's, this is a major flop: Yesterday, the company spent an estimated $30 to 40 million on a worldwide Millennial outreach effort called "I'm Lovin' It 24." In 24 countries, over 24 hours, McDonald's hosted free events, like a Ne-Yo concert in L.A. and a McCafe-shaped ball pit in Sydney. It was undoubtedly one of the year's most massive PR campaigns, and like almost everything under the Golden Arches right now, it turned out to be a real dud.
As one executive explained to BuzzFeed, the point was to market these events "less as ads and more as little gifts of joy." That translated to rather odd "gifts," like a three-hour Big Mac fashion show starring Sweden's national ski team, a group picture in Dubai intended to look like a Big Mac holding a selfie stick, and a coupon made of ice that quickly melted.
It would have been wiser for McDonald's to give its half-million employees worldwide $50 bonuses, rather than wasting money on an extravagant, frivolous campaign. After all, workers are currently demanding higher wages. Either way, for a brand that's desperate to stay competitive, but steadily losing ground to competitors like Chipotle and Shake Shack, it's silly to waste so much money on a promotion this worthless.
[BuzzFeed]