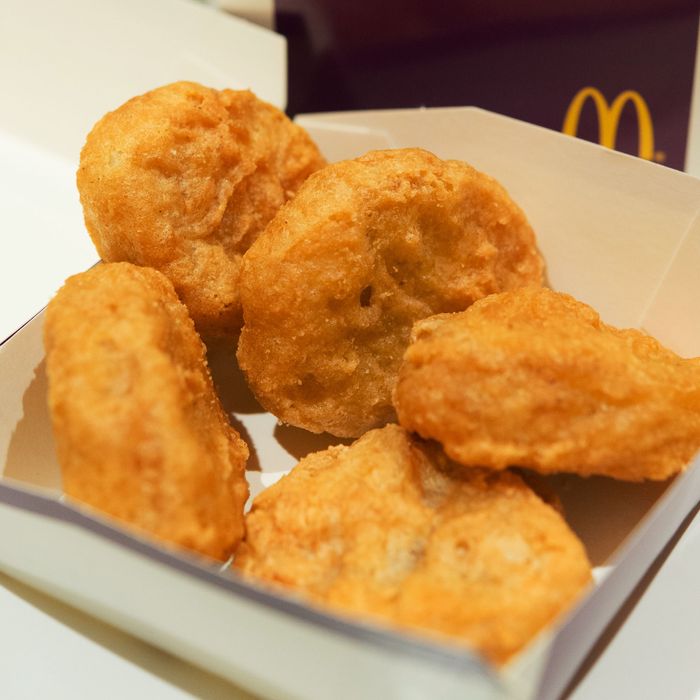 There's still yeast extract, but no more human antibiotics.
Photo: AFLO/Nippon News/Corbis
A big announcement for McDonald's: Today the company has pledged that over the next two years, chicken at all 14,000 U.S. locations will come from birds raised without antibiotics that are used to treat humans.
The move is to assuage the worries about getting so-called "superbugs" from chickens raised on antibiotics, but let's face it: Any reminder that McNuggets are made of actual, real chicken is always nice. The chain is talking with poultry suppliers about how to implement the changes, which are easily the most far-reaching by Big Food yet. One animal-rights advocate tells Reuters this is probably the poultry industry's tipping point, saying: "McDonald's has so much purchasing power and brand recognition, I think we're seeing a new industry standard here."
A rep for Tyson, one of McDonald's major suppliers, is onboard with the change. Another change: While McDonald's will still treat sick chickens, under the new policy, it won't buy ill animals. There are certainly other major problems going on under the Golden Arches, but this move is a wise one.
[Reuters]